In between traveling back and forth to Springfield for legislative veto session, I had the opportunity to step outside lawmaking and tour some of our community's industry.
My first stop was at Quest Diagnostics in Itasca, IL. I was thoroughly impressed by their operation and advancements in the healthcare space. Quest is leading the way in:
🔬 Innovating new methods to detect and treat diseases.
🏥 Making lab tests and health data swiftly and easily accessible for patients and healthcare providers.
🤝 Ensuring comprehensive services and care for all patients.
👥 Addressing health disparities to foster healthier communities.
Their dedication to health and progress is commendable and essential for the wellbeing of our state.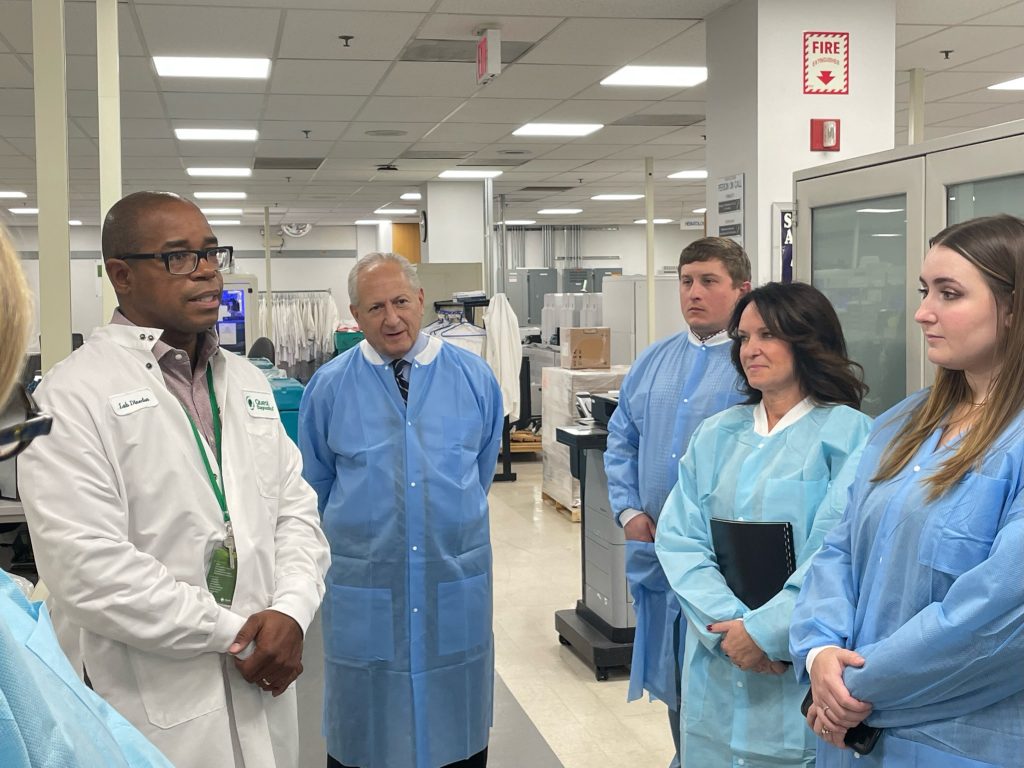 My second business tour commemorated the 40th anniversary of Cherry's Industrial Equipment in Roselle. A milestone for a company that has become synonymous with excellence in ergonomic and safety solutions for the workforce. At Cherry's Industrial:
🛠️ They create specialized equipment, including pallet retrievers, tippers, and dispensers, enhancing safety and efficiency.
🇺🇸 Proudly manufacturing and assembling right here in the USA, they honor superior American quality and craftsmanship.
🔄 They actively listen to client feedback to innovate and maintain the highest standards in their machinery.
I am proud to witness firsthand the dedication of businesses like Quest Diagnostics and Cherry's Industrial Equipment. These tours remind me of the overwhelming industrial spirit that drives Illinois. Let's celebrate and support the local industries that are setting the bar high in healthcare innovation and industrial safety.