The summer flowers are in bloom, the kids are back in school, & Labor Day is upon us which means we are on the home stretch of another beautiful Illinois Summer.
This time of the year reminds me to be grateful for the opportunities I get to engage with residents, neighbors, and workers of our region.
This edition of The Sanalitro Journal will cover my activities across the district and some important upcoming events, like the Senior Expo with State Senator Seth Lewis on Thursday, September 7th at 9AM.
As always, questions and requests for assistance can be directed to my district office at 630-349-0645
– Jennifer Sanalitro | 48th District State Representative
---
Rep. Sanalitro Named Class of 2023 Edgar Fellow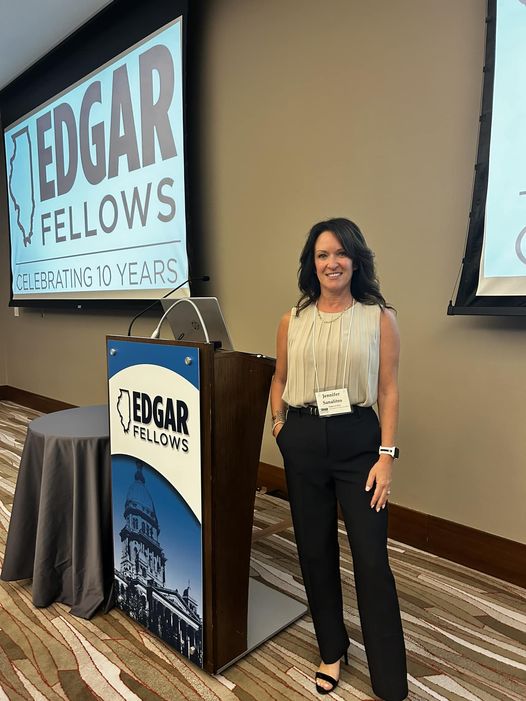 I attended the Executive Leadership Training event for the 2023 class of the Edgar Fellows Program at the University of Illinois (U of I) campus in Urbana-Champaign. Started in 2012 and housed at the U of I System's Institute of Government and Public Affairs, the Edgar Fellows Program is an initiative designed by former Illinois Governor Jim Edgar to place more emphasis on bipartisan cooperation in Illinois Government.
I am one of the forty public policy leaders chosen out of the highly competitive selection process conducted annually by the program.
I am honored to have been chosen to be apart of the 2023 Class of Edgar Fellows and look forward to furthering my skills as a lawmaker and local leader.
---
Rep. Sanalitro Visits Wayne Township Seniors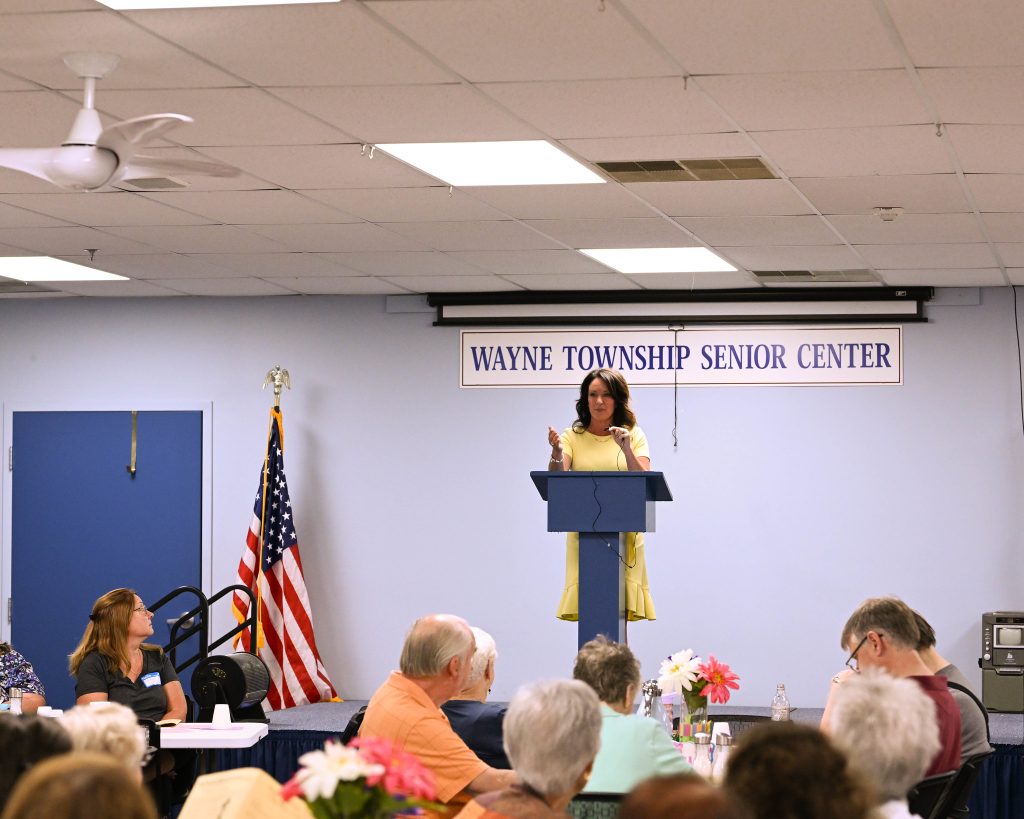 I recently visited the Wayne Township Senior Center to share my experiences in my first year as a lawmaker. The event drew an enthusiastic audience and allowed me to connect deeply with township community members.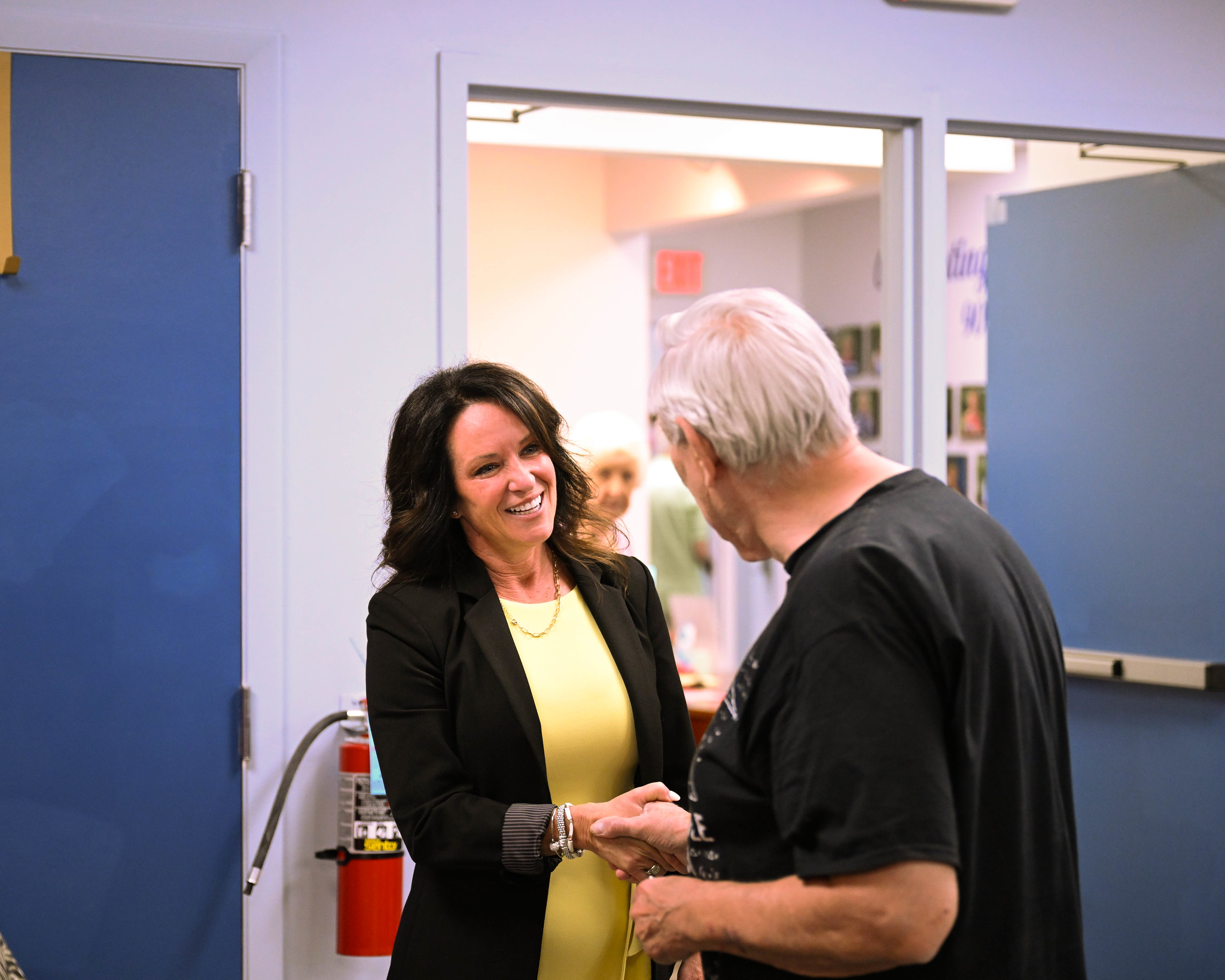 Many turned out to participate, highlighting the desire from within the township to practice civic engagement.
One of the items discussed was the legislation I co-sponsored that creates the Access to Affordable Insulin Act (House Bill 2189). The legislation directs the Department of Insurance to establish a discount program that allows participants to purchase insulin at a discounted, post-rebate price.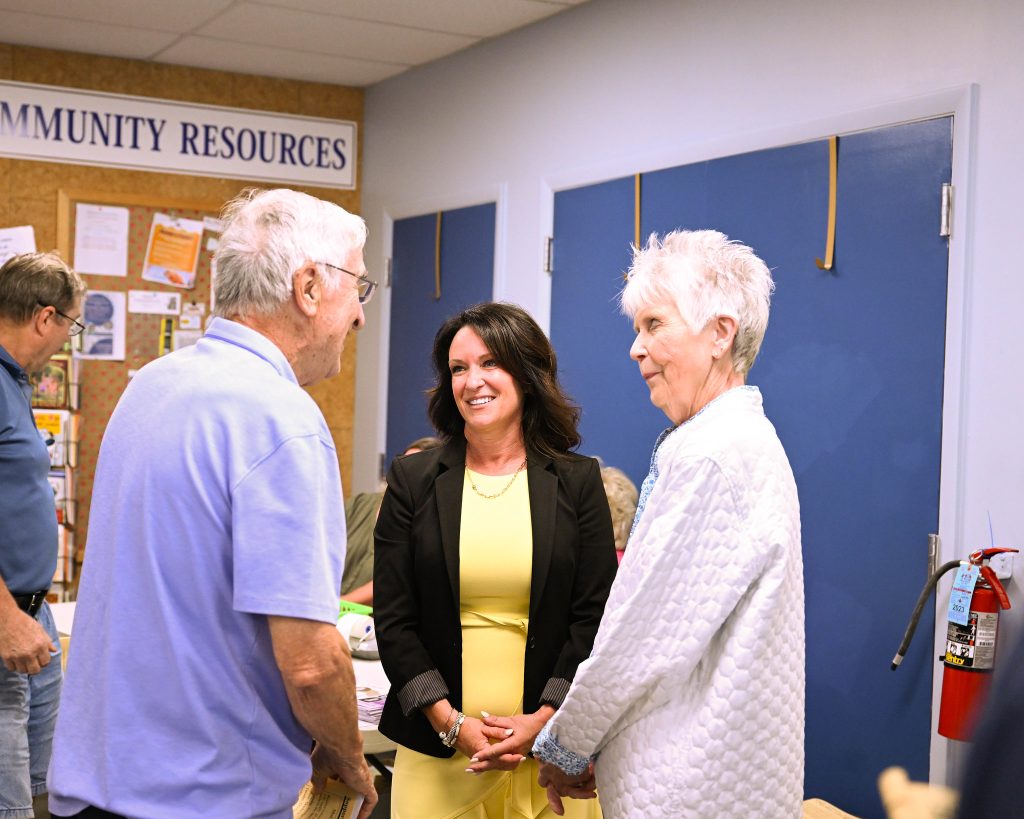 ---
Rep. Sanalitro Co-Sponsors Bill for Affordable Insulin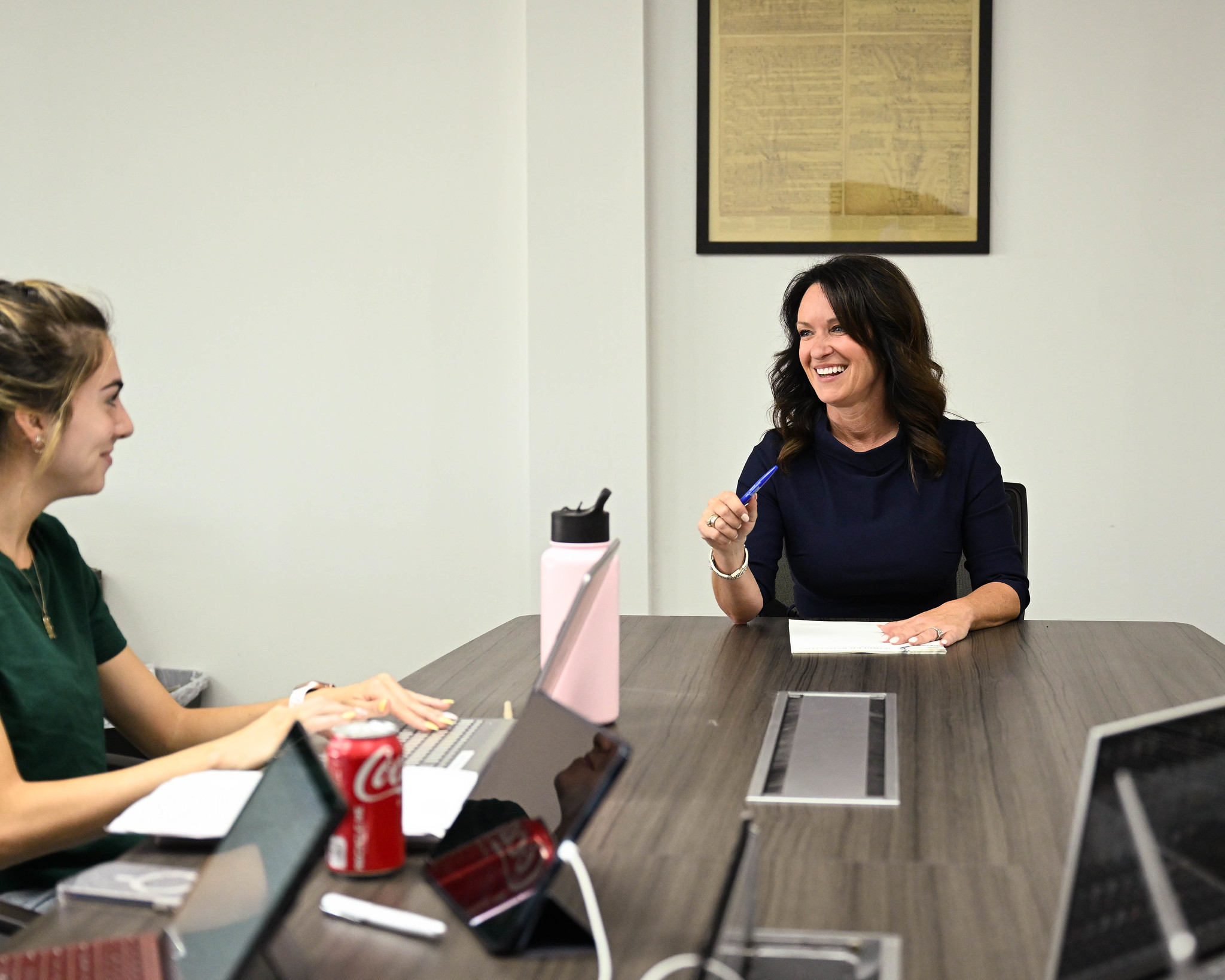 The rising price of insulin has impacted many Illinois seniors, individuals, and families with diabetes. A bill I co-sponsored to address this problem was recently signed into law. House Bill 2189 ensures more affordable access to insulin by limiting the monthly price of insulin to only $35.
This measure recognizes the life-saving importance of insulin for individuals with diabetes. The special discount program initiated by this law will allow qualified diabetics – from young to old – to save money and avoid the financial strain when they acquire their monthly prescription medications.
As a State Representative, I am committed to supporting legislation that will protect Illinoisans from being financially burdened while trying to maintain their health. This includes working to lower the costs associated with health care including prescription medications, insurance, or other related costs.
---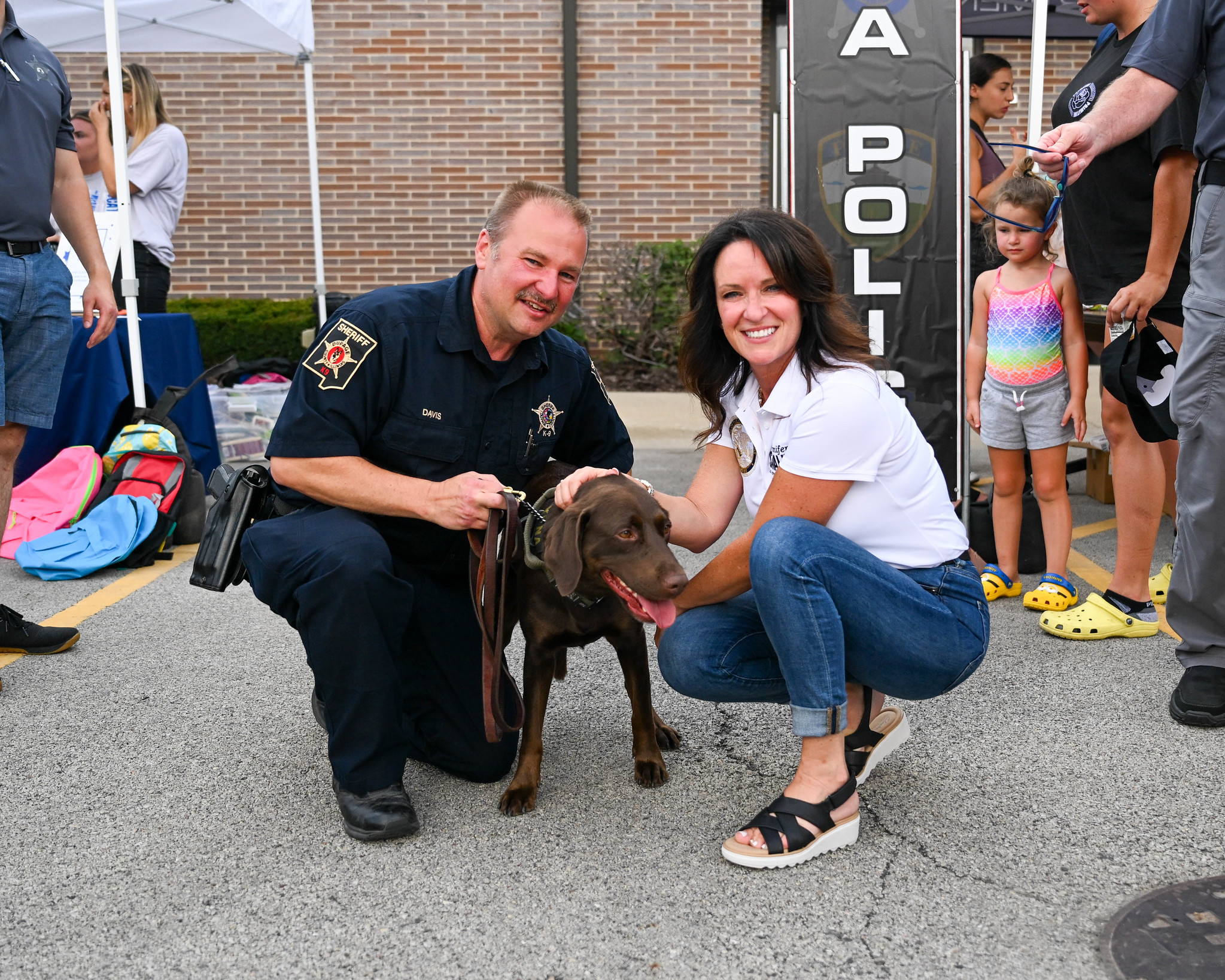 On August 1st, State Senator Seth Lewis and I spent time connecting with our communities at National Night Out events in Itasca, Bloomingdale, and Carol Stream.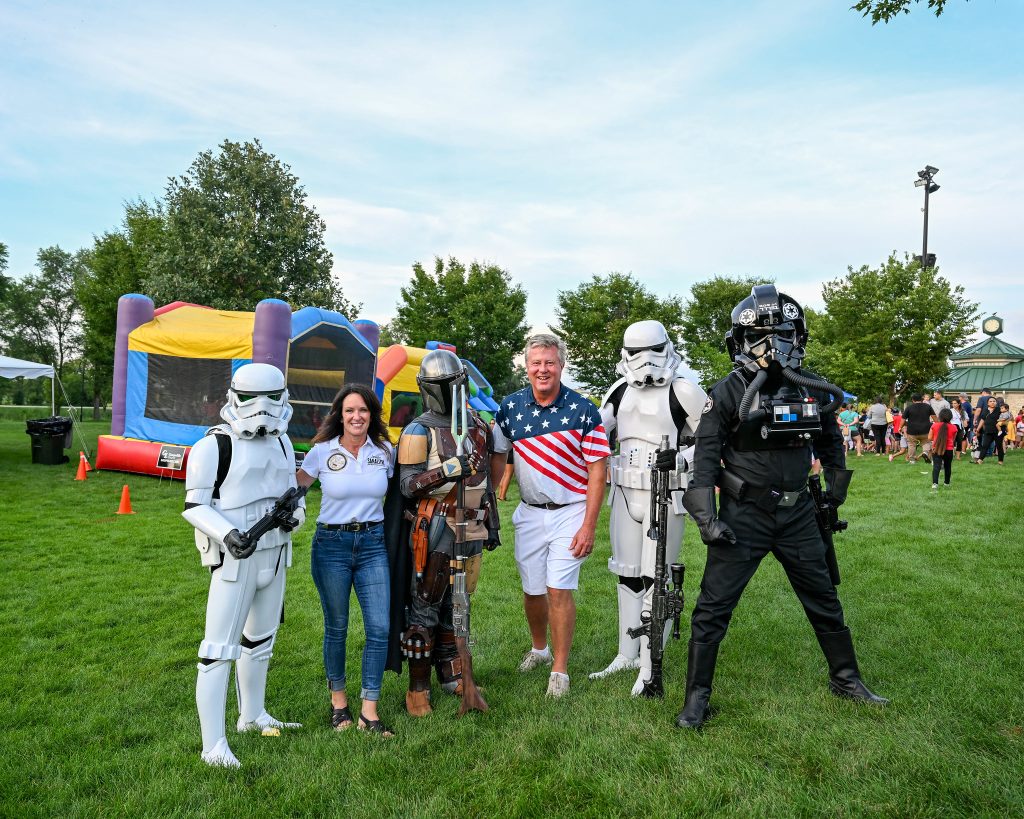 Getting to participate in events with local police officers in family oriented, fun, and non-emergency settings like this creates a sense of trust and respect.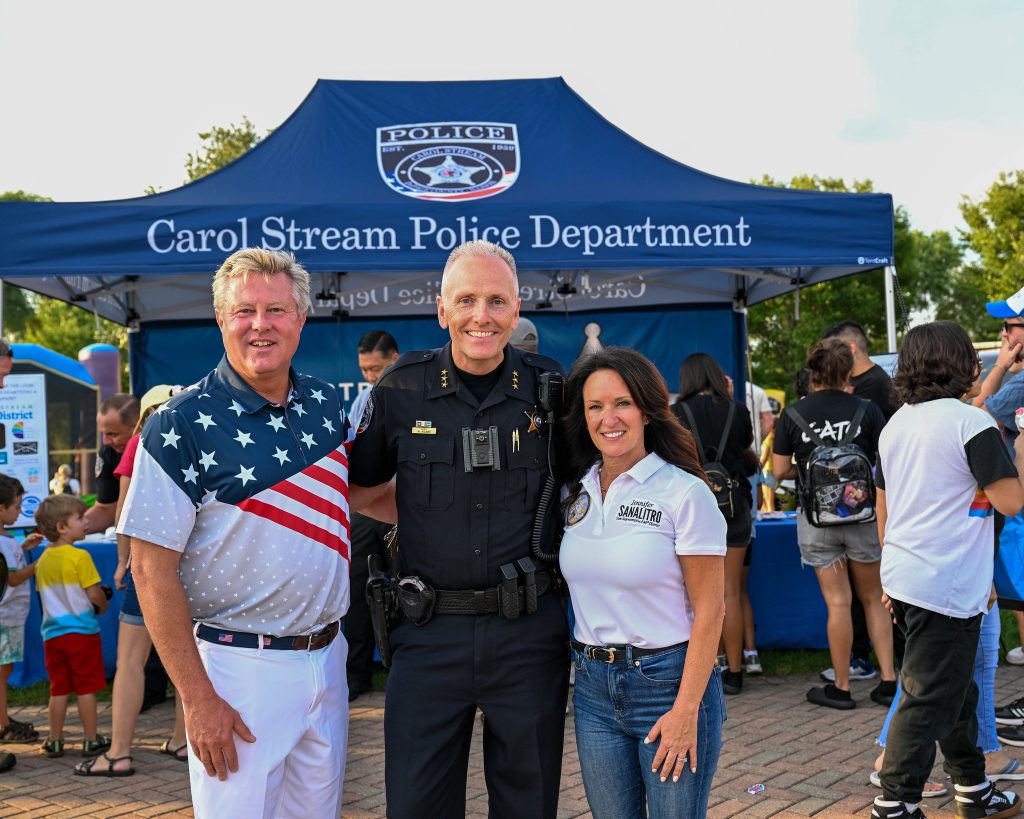 I will always support our hard working law enforcement community who want nothing more than to keep our neighborhoods and communities SAFE!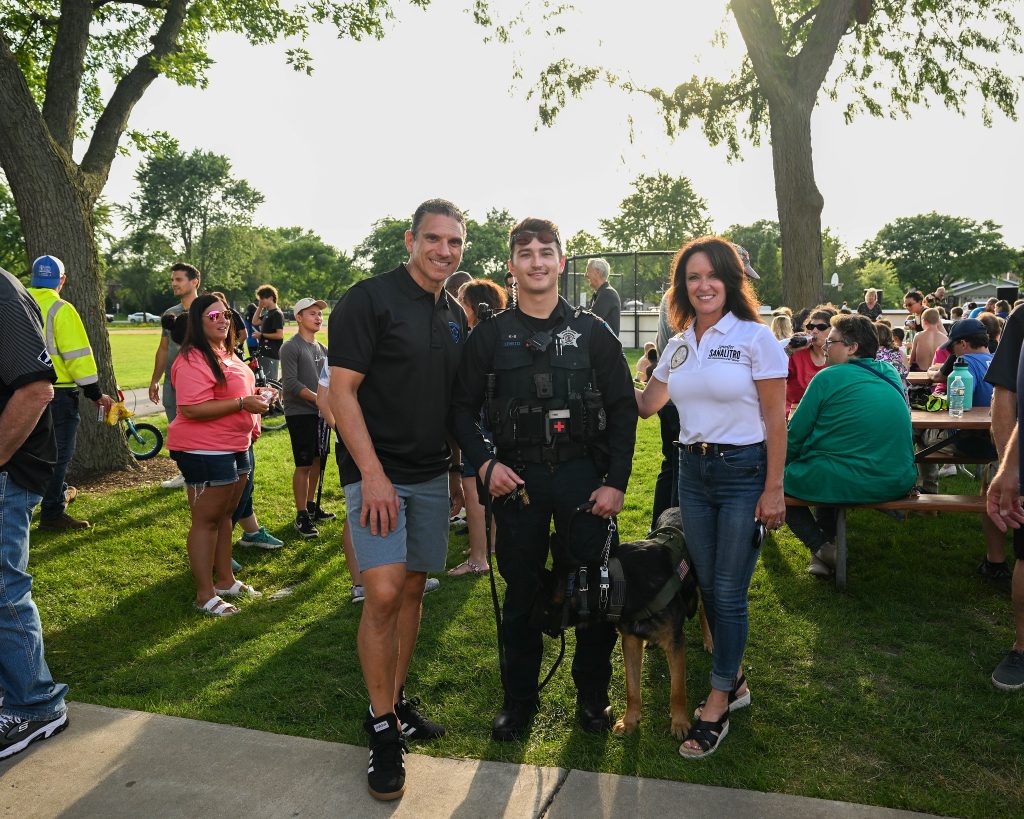 ---
LOCAL BUSINESS TOUR – RIM LOGISTICS
State Senator Seth Lewis and I recently toured RIM logistics, ltd. in Roselle where we were given a behind the curtain look at their business and information about their global operations.
They've been in business for over 25 years, and I am sure there are many more to come.
They also hosted us for their RIM Logistics Celebrating Strong Women & Creating Connections Event. Their program was filled with incredibly strong female leaders in their respective fields. I was truly honored to be their guest!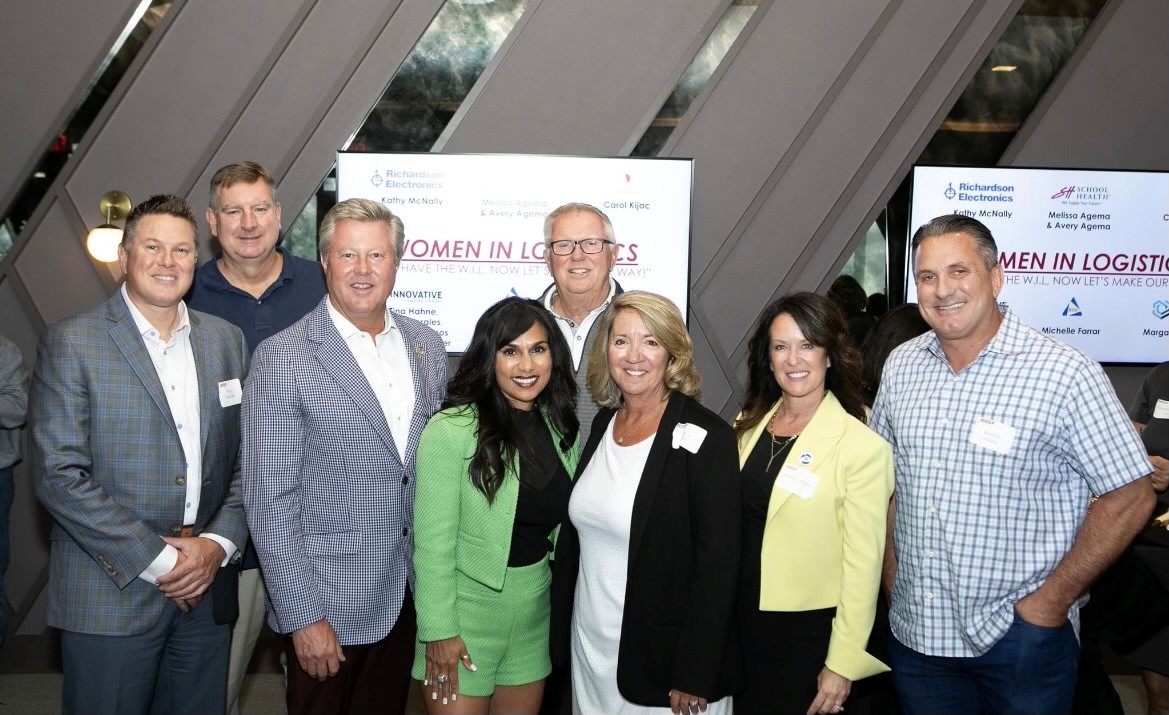 ---
CAROL STREAM SHRED EVENT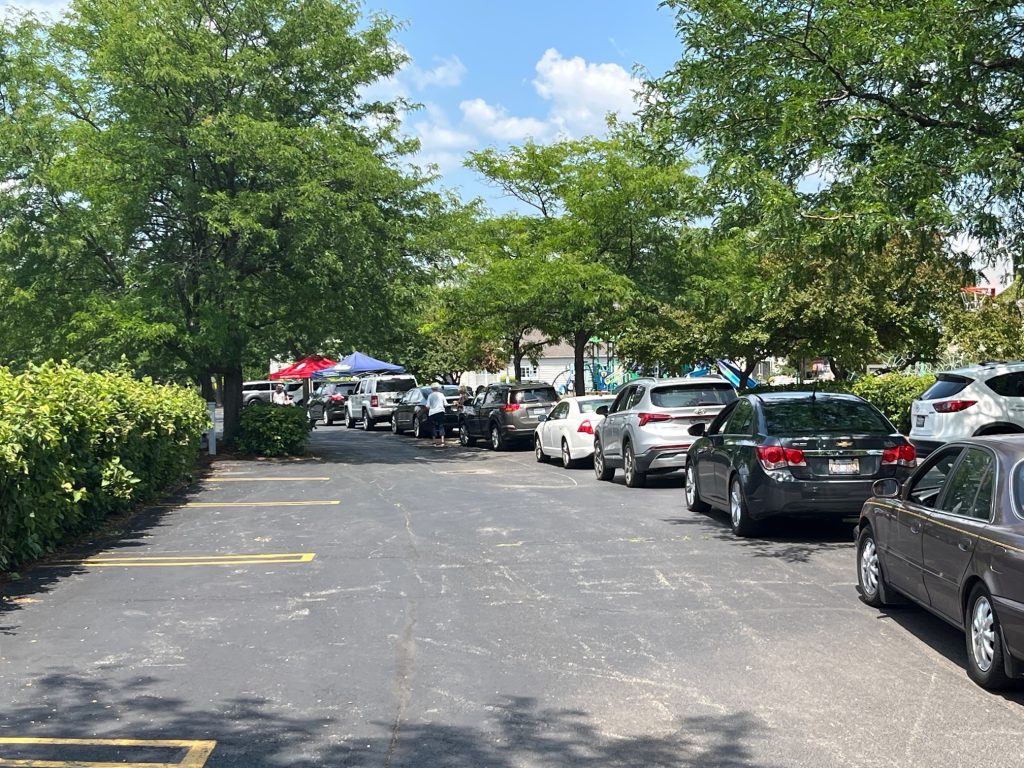 There were over 100 cars that rolled through my Drive-Up Shred Event to safely dispose of their documents with confidential and sensitive information.
Can't wait to host the next one!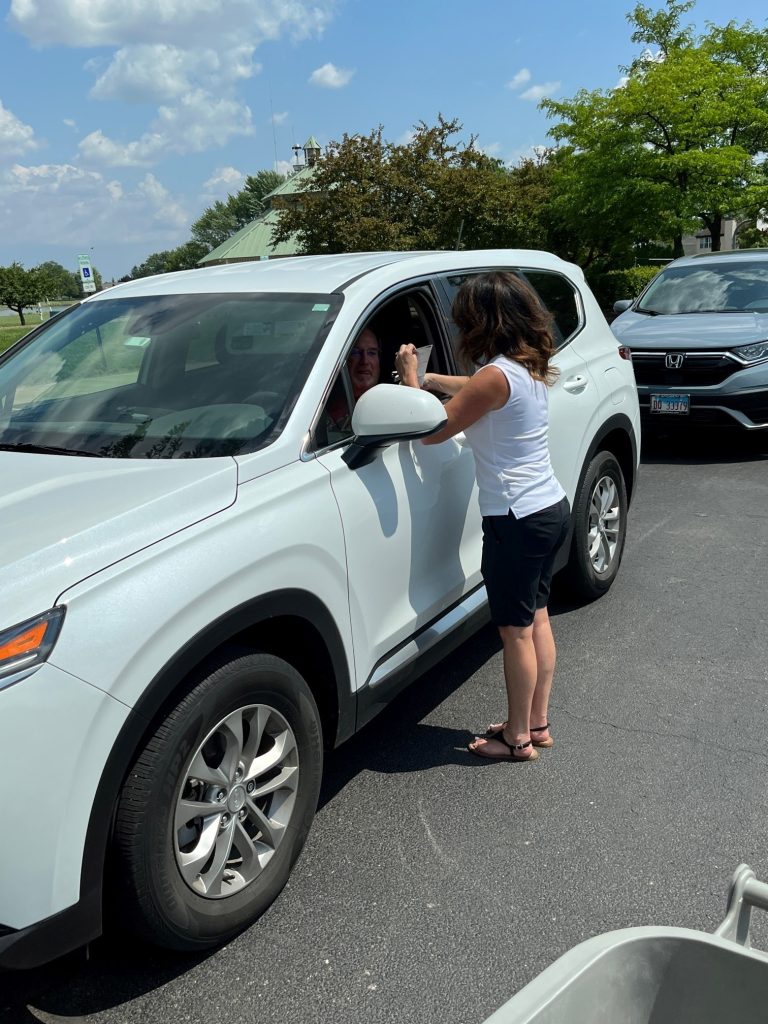 ---
KNOW THE SIGNS OF HUMAN TRAFFICKING
As members of our communities, we all play a key role in spotting, reporting, and ultimately stopping human trafficking. The first step is knowing the signs.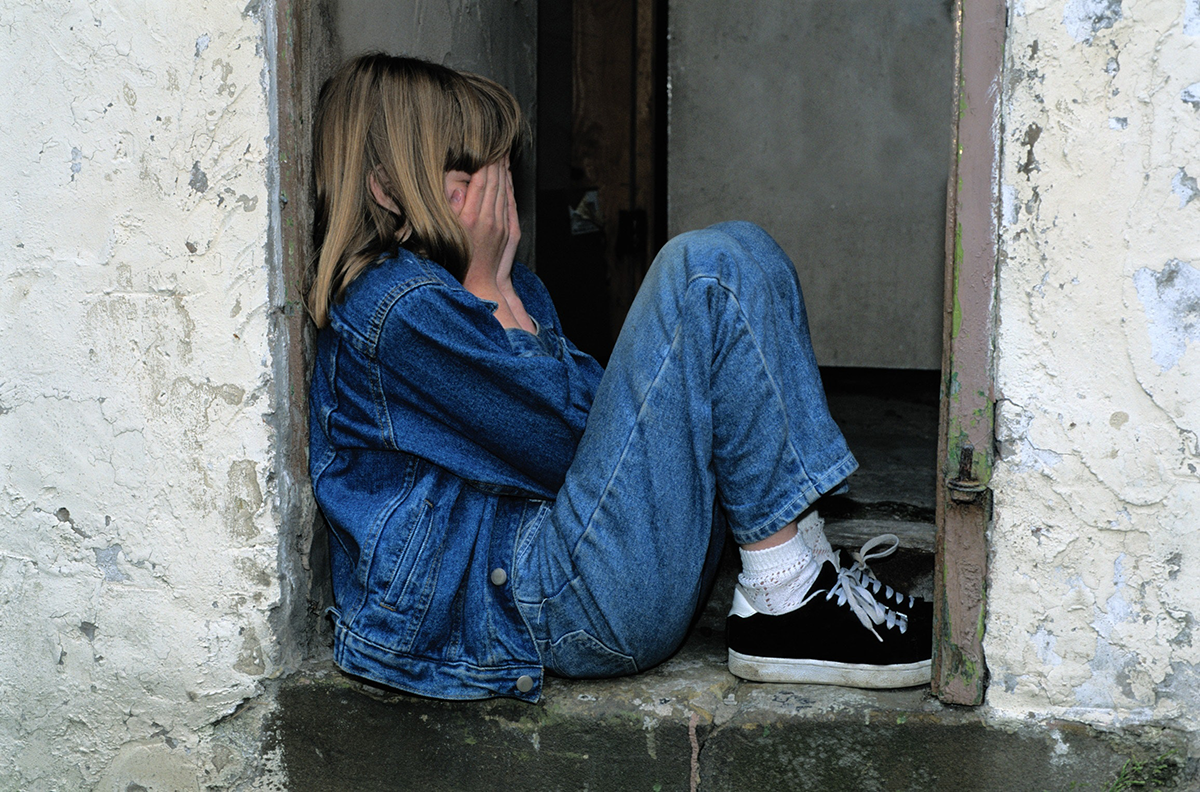 Please make yourself familiar with several signs of human trafficking, including individuals showing unexplained injuries, sudden changes in behavior, signs of fear or stress, and unusual fear or reluctance to interact with others. Other signs include frequent visits from unfamiliar vehicles to a single residence, or homes with significant off-hour activity followed by long periods of inactivity.
Remember, victims might not ask for help directly. That's why we need to keep our eyes open. If you see something that doesn't seem right, if something makes you worry, it's crucial to report it.
If you think someone might be a victim of human trafficking, you can call the National Human Trafficking Hotline at 1-888-373-7888 or visit their website at https://humantraffickinghotline.org/en/contact.
---
SUMMER INTERN SPOTLIGHT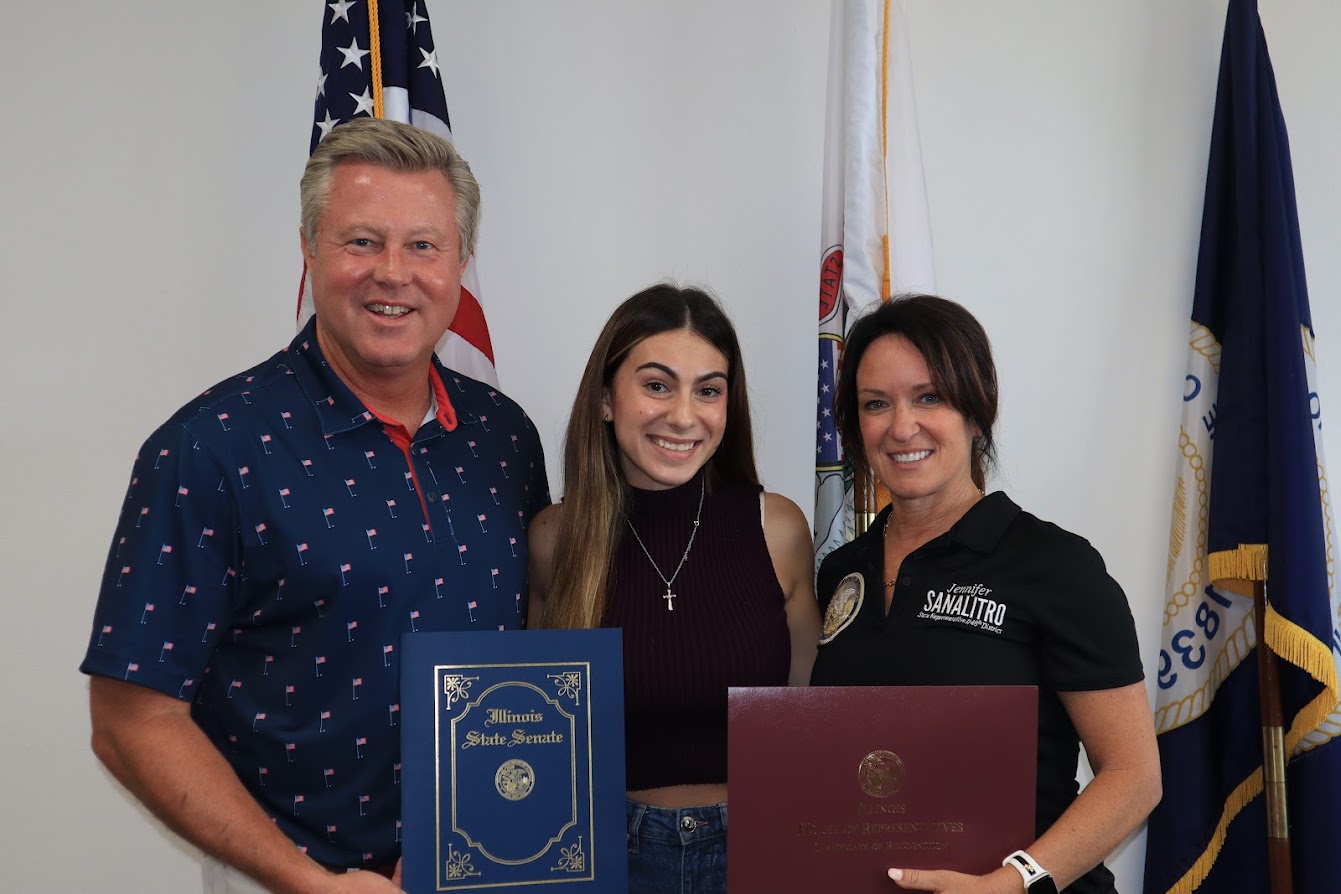 State Senator Seth Lewis and I said goodbye to three of our talented summer interns, Adrianna, Nick, and Hayden. All three were a tremendous help in our office this summer. We wish them the very best as they return to school!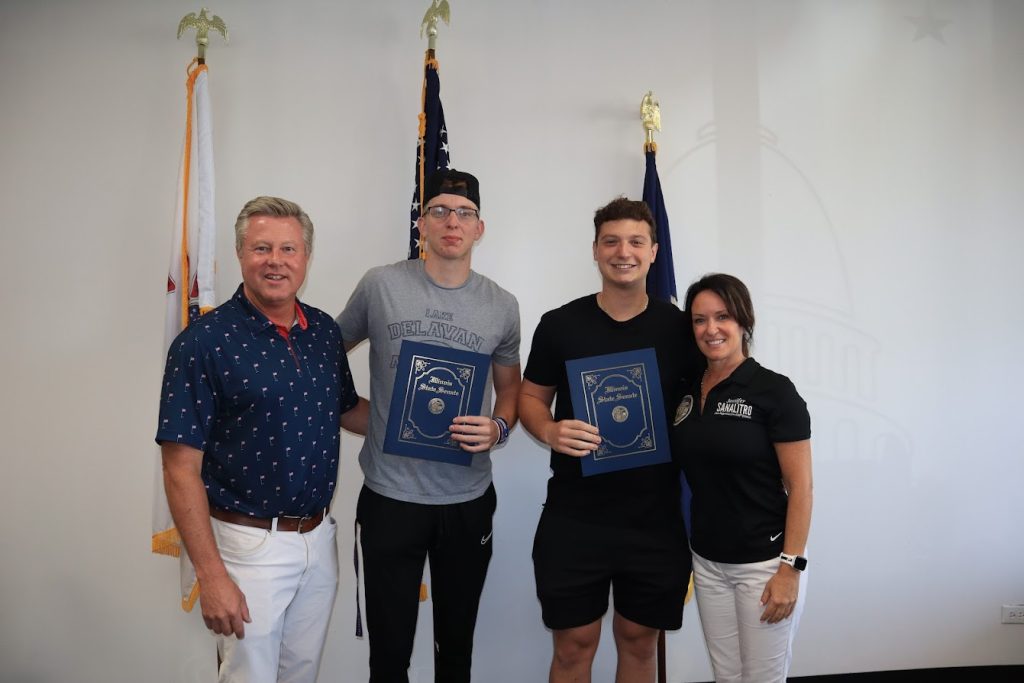 ---
ADDISON's ROCK N' WHEELS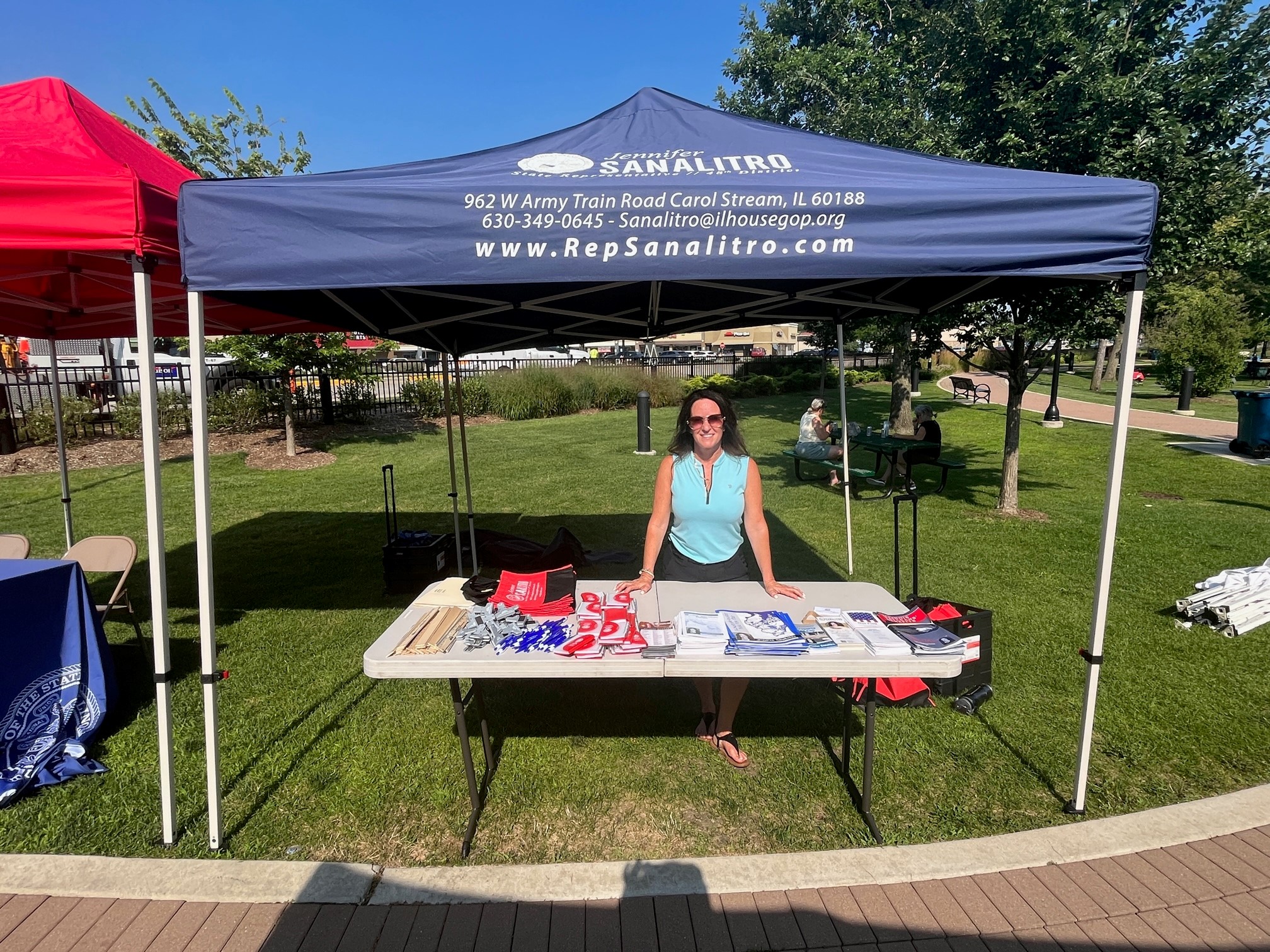 The Village of Addison summer concert series – known as Rock 'N Wheels – finished their summer lineup of live music on every Thursday nights this Thursday.
The popular series located at Addison's Village Green was the place to enjoy summer Thursday nights with your friends, family, and neighbors this summer.
Many Addison restaurants attended week after week offering a variety of food, beer, wine and soft drinks.
Seriously too much fun and I can't wait for next years!!!
For the rest of the Rock 'N Wheels schedule, visit http://www.ithappensinaddison.com/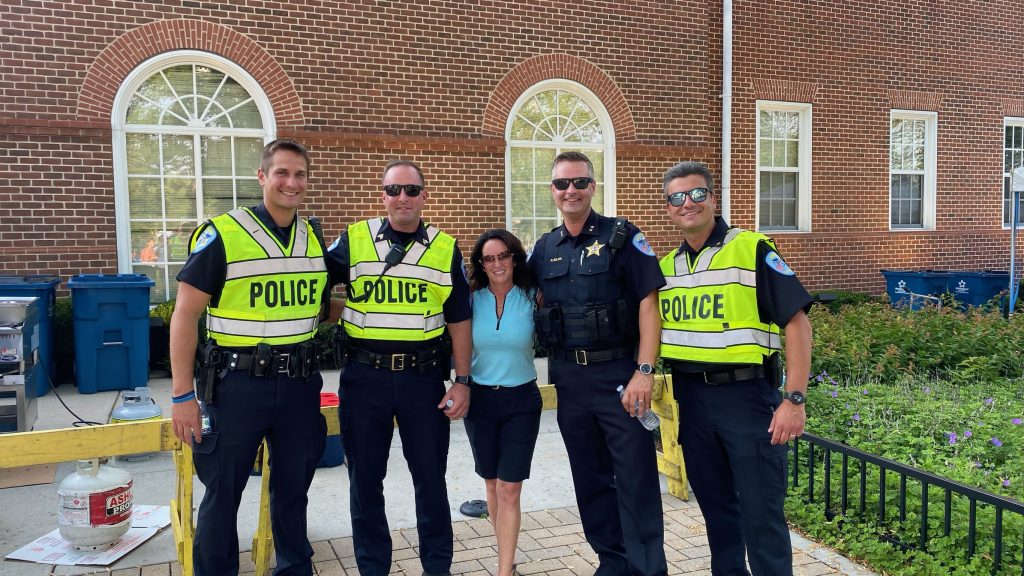 ---
SENIOR EXPO 2023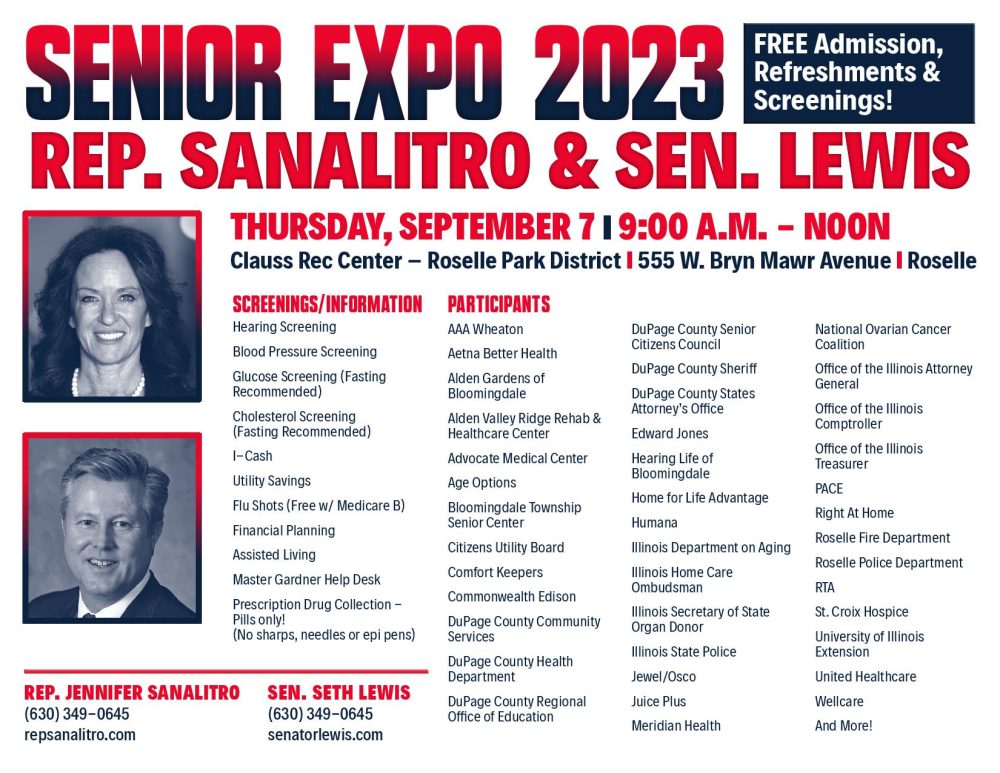 I'm inviting residents to attend a highly-anticipated Senior Expo 2023. The event will offer valuable services, screenings, and information tailored to the senior community, ensuring they have the resources they need to live a healthier, informed, and safe life.
Date: September 7th, 2023
Time: 9AM to NOON
Location: Roselle Park District, 555 Bryn Mawr Ave., Roselle, IL
Attendees can look forward to an array of health services, including: Hearing screenings; Blood pressure screenings; Glucose screenings; Cholesterol screenings; & Flu shots.

Moreover, seniors will benefit from other essential resources, such as: I-Cash Lookup for unclaimed property through the State Treasurer's office; Utility review consultations; Sessions on financial living and assisted living; & Prescription drug drop-off.

The event has an impressive roster of vendors ready to provide insights, services, and critical information, including but not limited to: AAA Wheaton, Advocate Medical Center, Aetna Better Health, Alden Gardens of Bloomingdale, Alden Valley Ridge, Bloomingdale Township Assessor, Bloomingdale Township Senior Center, Citizens Utility Board, Comfort Keepers, Commonwealth Edison, DuPage County Care Center, DuPage County Community Services, DuPage County Health Department, DuPage County Sheriff, DuPage County Storm Water Dept., DuPage County States Attorney's Office, Edward Jones, Harmony Care Home Services, Hearing Life of Bloomingdale, Home for Life Advantage, Illinois Department of Aging, Illinois Department on Aging, Illinois Home Care Ombudsman, Illinois Secretary of State Organ Donor, Illinois State Police, Jewel Osco, Juice Plus, Meridian Health, National Ovarian Cancer Coalition, Office of the Illinois Attorney General, Office of the Illinois Comptroller, Office of the Illinois Treasurer, RTA, Roselle Fire Department, Roselle Police Department, St. Croix Hospice, University of Illinois Extension, United Healthcare.

This expo demonstrates my commitment to the senior community living in the 48th district. It's not as much about providing health screenings as it is about ensuring our seniors have access to comprehensive resources and information.
Residents are encouraged to take advantage of this opportunity to get screened, informed, and connected with a plethora of resources right at their doorstep.

For additional details or inquiries, please contact my office at 630-349-0645.
---
State Representative Jennifer Sanalitro is the State Representative for House District 48, which includes the communities of Addison, Bensenville, Bloomingdale, Carol Stream, Elk Grove, Hanover Park, Itasca, Medinah, Roselle, Schaumburg, and Wood Dale in suburban DuPage and Cook counties.