The Warhol Windows on display at Masterpiece Framing & Imaging on Bloomingdale Road depicts four notable Bloomingdale residents in the Andy Warhol pop art style by artists Geoffrey Bevington.
Those residents are from upper left to right: Robert Homola, Georgene Geils, Viola Morrisroe and William (Bill) Wolff. This was a great event to kick off the Summer of Warhol in Bloomingdale! You can learn about the other summer Bloomingdale Warhol themed events at BloomingdaleChamber.com.
The WARHOL Exhibition at the McAninch Arts Center and Cleve Carney Museum of Art opens June 3! The multifaceted exhibition encompasses 11,000 square feet of exhibition space, provides the opportunity to experience Andy Warhol's life through over 200 of his original works, and features interactive exhibits, recreations, and videos created exclusively for this exhibition. Visit Warhol2023.org for tickets and more information.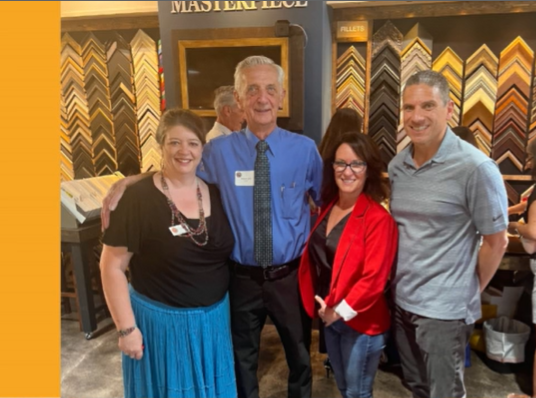 #BDdoesWarhol#Warhol2023#AndyWarhol#Warhol#DiscoverDuPage#PopArt