We are rapidly approaching the end of the General Assembly's 2023 Spring Legislative Session. I have been hard at work meeting with stakeholders, reaching out to constituents, and studying which policies I should support and/or oppose.
There is no shortage of action in Springfield, and I love getting to spend each day fighting to honestly represent you and our region of the State.
Please enjoy this recap email and be sure to reach out to my district office if you have any questions for me!
---
Legislative Updates
REIGNITE ILLINOIS STRONG ECONOMY WITH TAX REFORM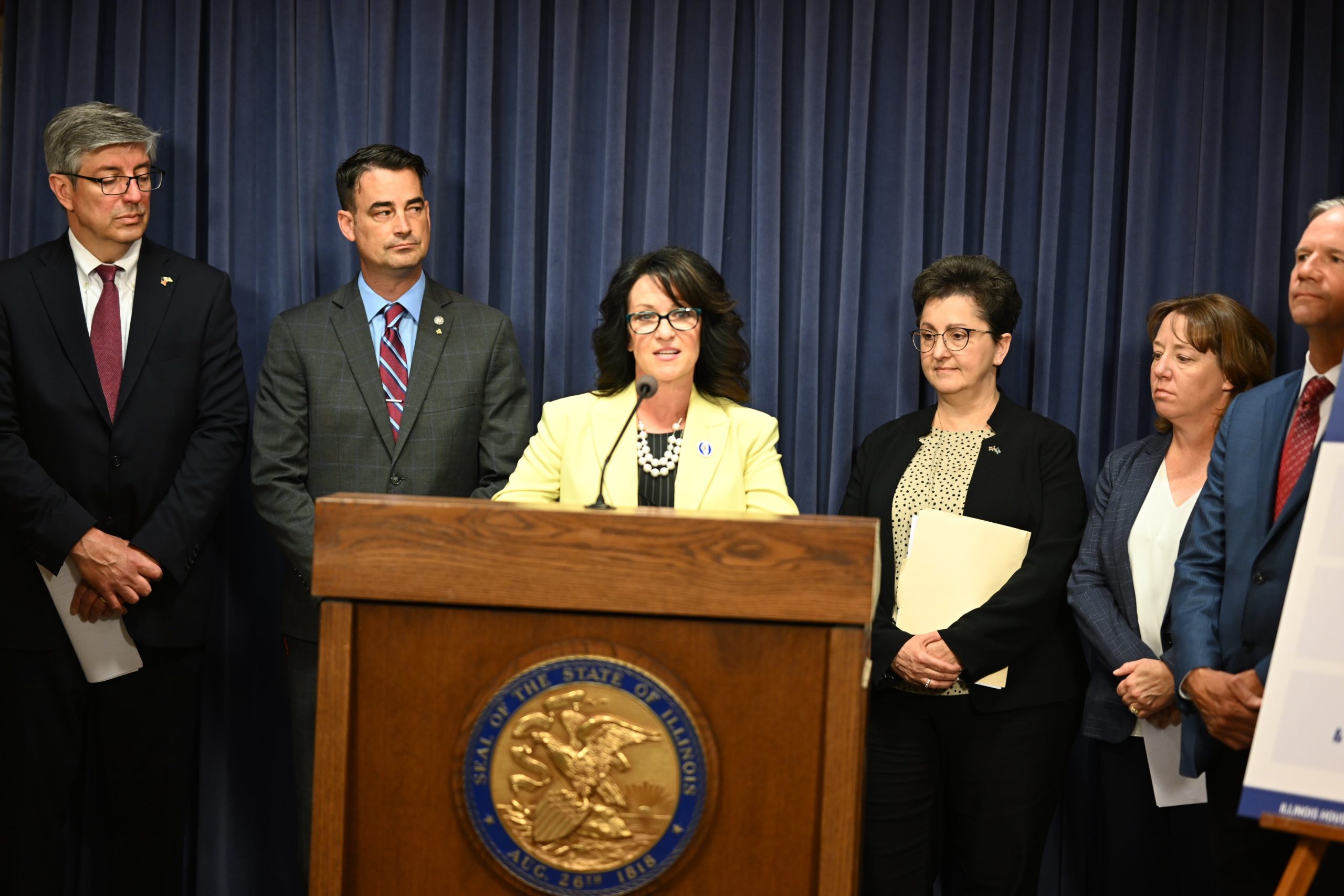 On May 11th, State Representative Jennifer Sanalitro announced several key tax reform proposals aimed at reigniting the economy, supporting businesses and hardworking families, and halting the exodus of residents and businesses from Illinois.
"Our state – especially my region – is filled with great companies. These businesses provide fantastic products and services to not only the communities of Illinois, but communities across the country as well" said Sanalitro.
However, she expressed concerns about the increasing difficulty of operating businesses in Illinois due to the struggle of finding quality employees and a substantial tax burden on residents.
"Despite being a freshman in the General Assembly, I've noticed that Representatives from both sides of the aisle recognize that the tax burden on the average Illinoisan is too great. It prevents us from both creating an environment that attracts new investment while also preventing us from lowering costs for our state's existing businesses," stated Sanalitro.
In response, Sanalitro introduced several proposed bills from the Reigniting Illinois Strong Economy working group, designed to lower taxes and foster economic growth:
•HB3467: Sponsored by Rep. Ozinga, the bill relates to Property Taxes & Pensions. It supports school districts with grants to reduce property tax burdens on residents.
•HB3580: Known as the "Restore Our Supply Chains Tax Reform Act," sponsored by Rep. Wilhour, the bill allows taxpayers to claim depreciation at a federal tax level, incentivizing businesses to bring supply chains back to Illinois.
•HB1459: Sponsored by Leader McCombie, this bill reforms estate taxes, increasing the exclusion amount from $4 million to match the Federal Level of about $12 million.
To watch Rep. Sanalitro's full remarks, click here.
---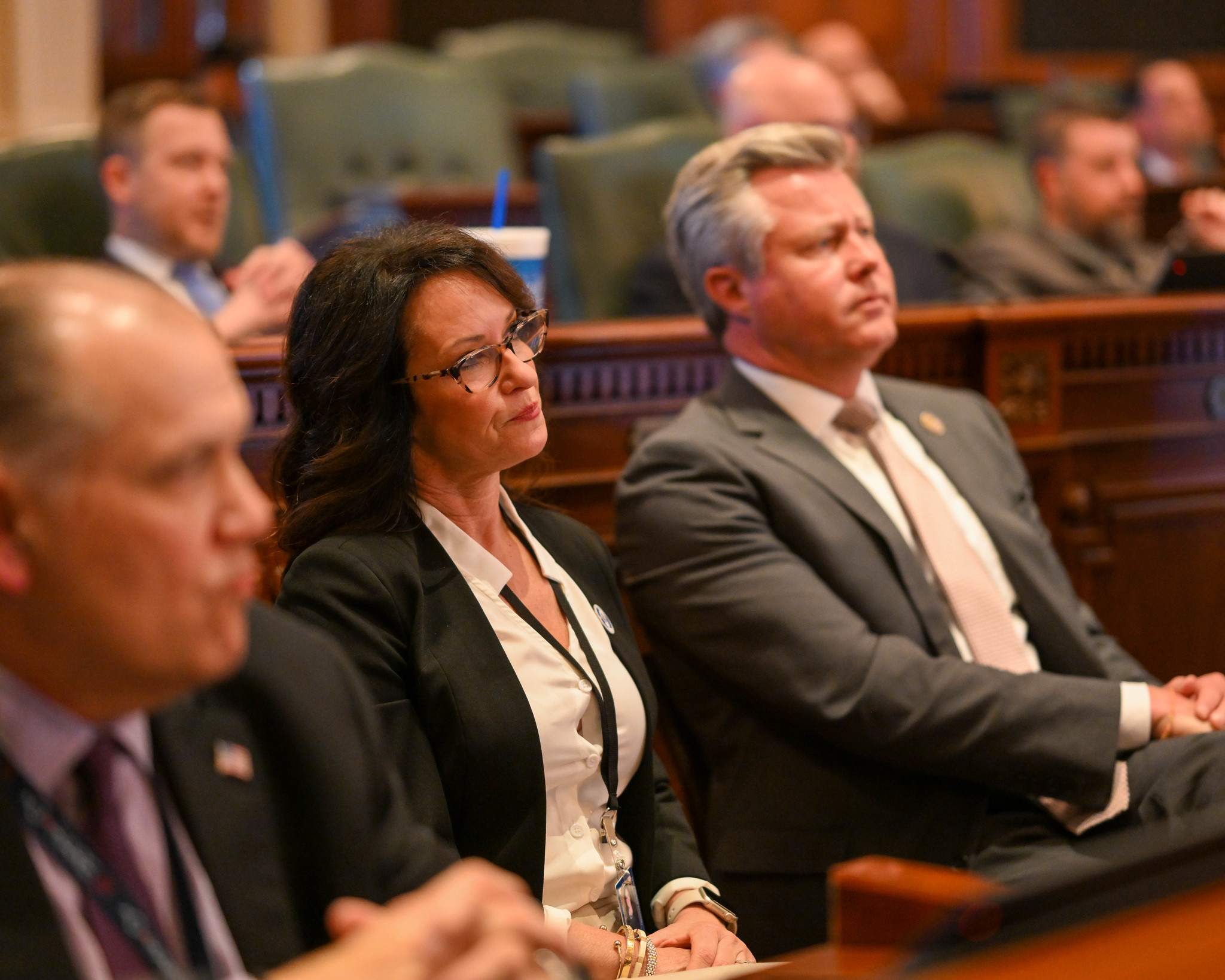 Rep. Sanalitro released the following statement regarding the return of the guilty verdicts in the 'ComEd Four' trial.
"A culture of self-dealing was allowed to thrive in the environment of secrecy created by former leadership. I look to spend my time as a State Representative contributing to a new era where service to the public is more common than service to oneself."
---
I sponsored House Bill 3202's which is a crucial piece of legislation aimed at increasing access to at-home saliva tests that pre-screen for cancer and promote early cancer detection. The successful passage though the house floor of this cancer pre-screening bill is a significant step towards promoting early cancer detection and improving the health of our communities. Early cancer detection not only helps save lives, but it also helps to decrease costs as late stage cancer therapies are extremely expensive.
---
District Ribbon Cuttings
Express Employment Professionals – Carol Stream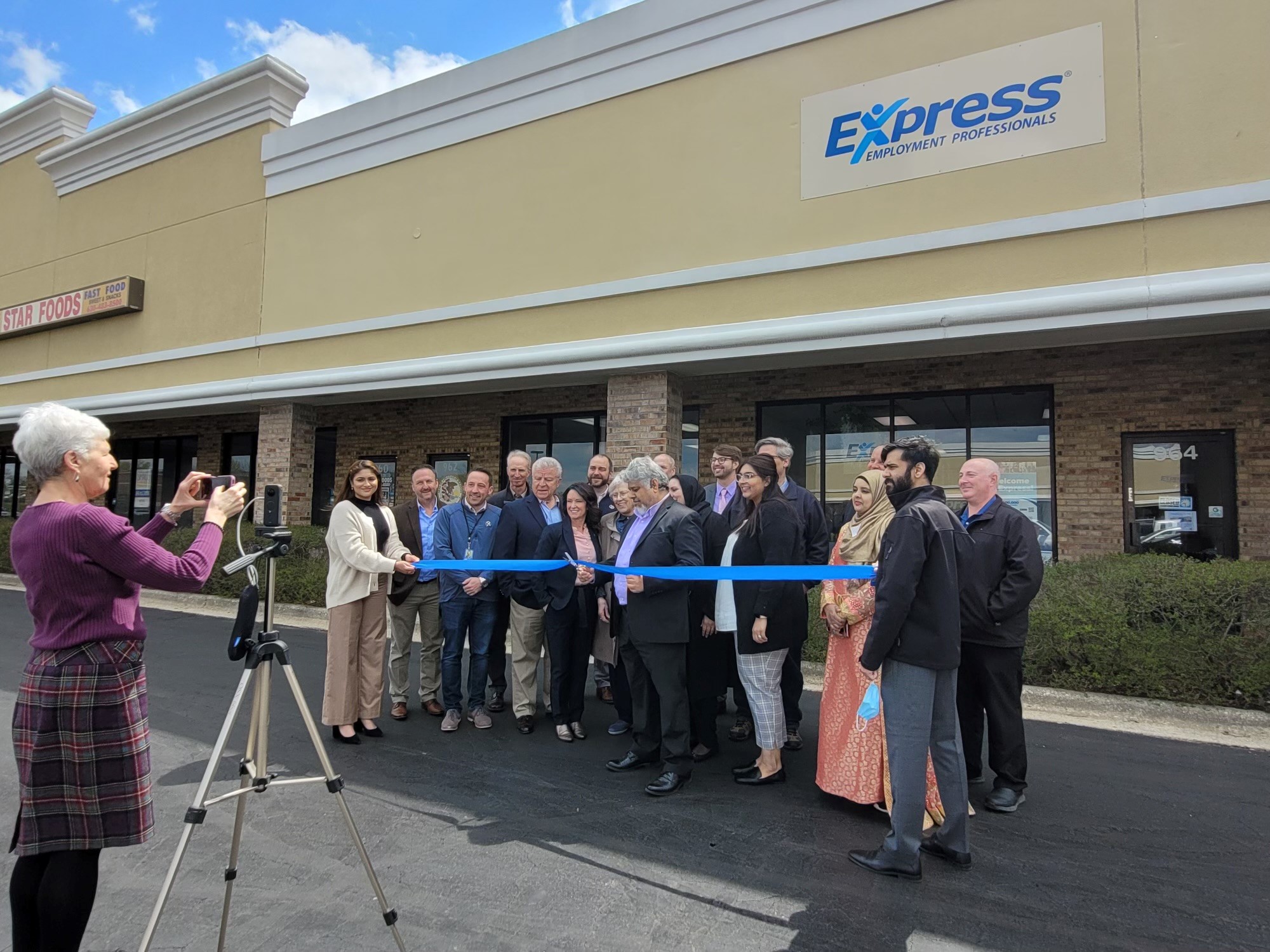 Rep. Sanalitro and Carol Stream Mayor Frank Saverino attended the ribbon cutting for Express Employment Professionals! They are a staffing agency that is directly feeling the pain of finding qualified workers for their clients. Best wishes to them as they get off the ground!
Painted Tree Boutiques – Bloomingdale
Earlier this month, my office attended the ribbon cutting of a new business located in Bloomingdale – Painted Tree Boutiques! Their store is filled with knick-knacks and might be the real world cure for boredom!
I am so excited to see them serve our community and thrive! They are located at 368 W. Army Trail Rd. Bloomingdale, IL. and are open Mon – Sun 10A – 8P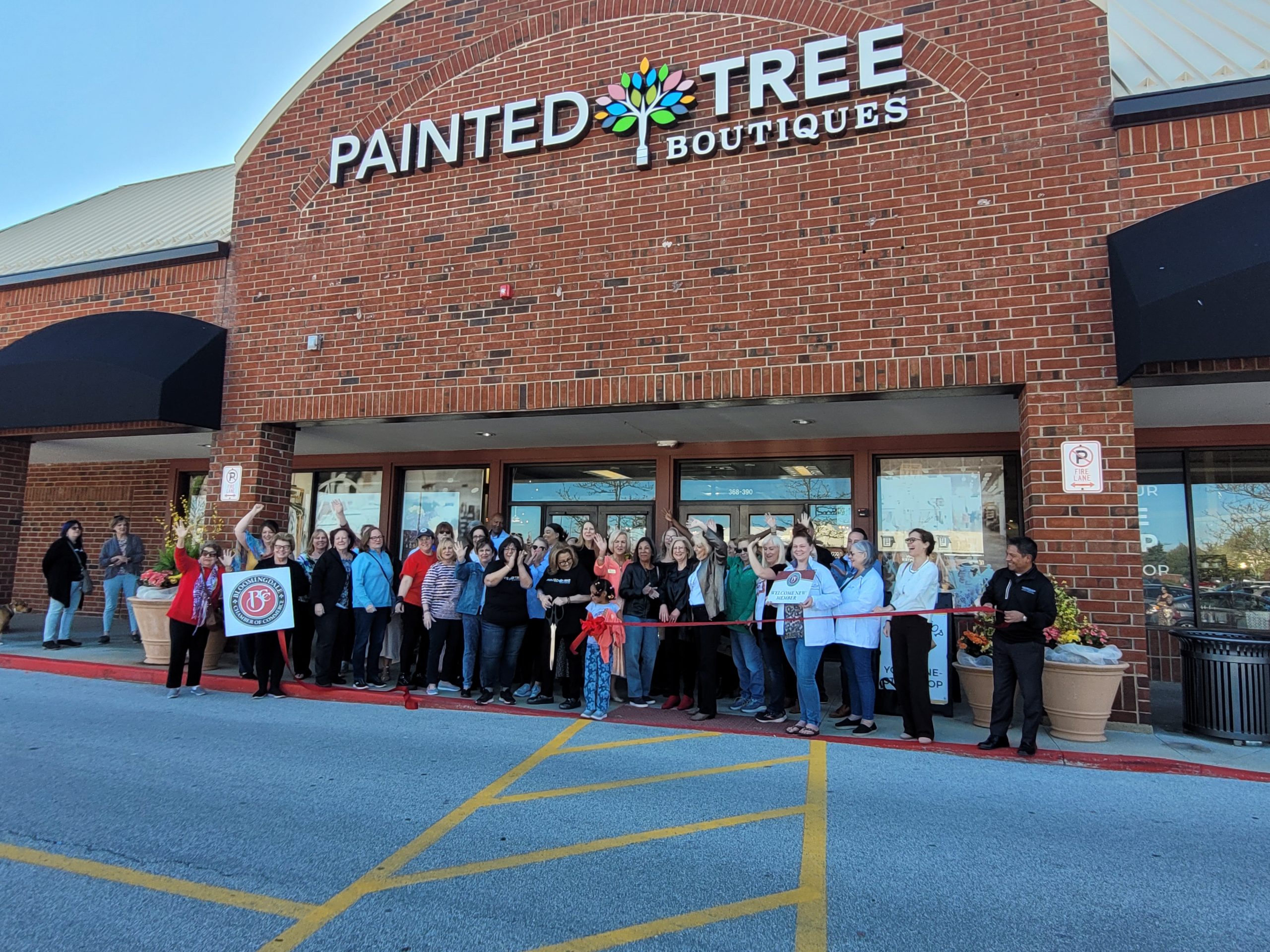 ---
Special 48th District Residents
State Champion Wrestler – Gabriella Gomez
I finally got the chance to present a certificate of recognition to Back-to-Back IHSA State Champion Wrestler from Glenbard North High School – Gabriella Gomez!
She also gave me a tour of her family's wrestling facility where her coaches teach the fundamentals of the game and mental discipline needed to become a champion!
Way to kick butt, Gabriella!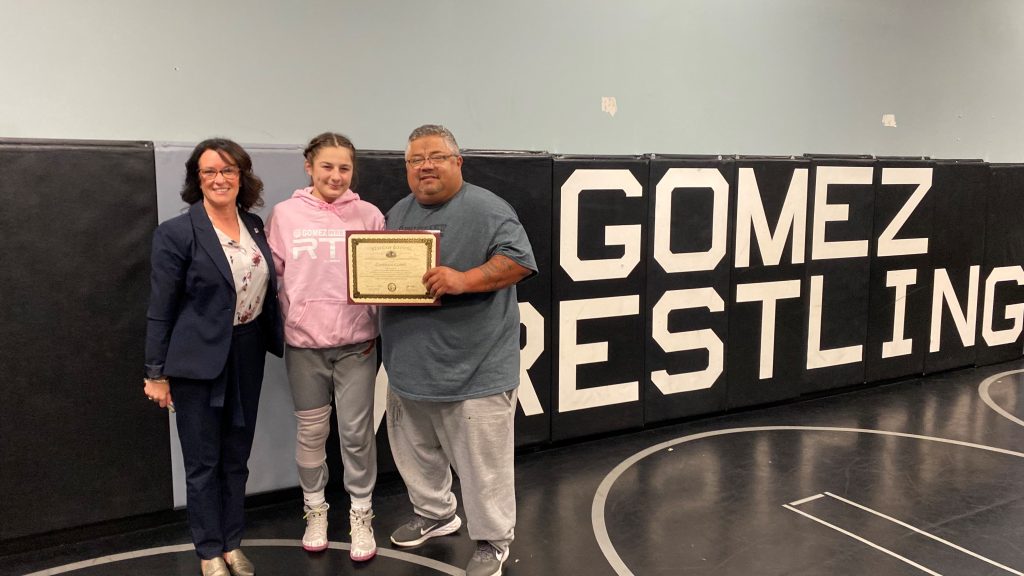 Women's History Month with Eva Rogers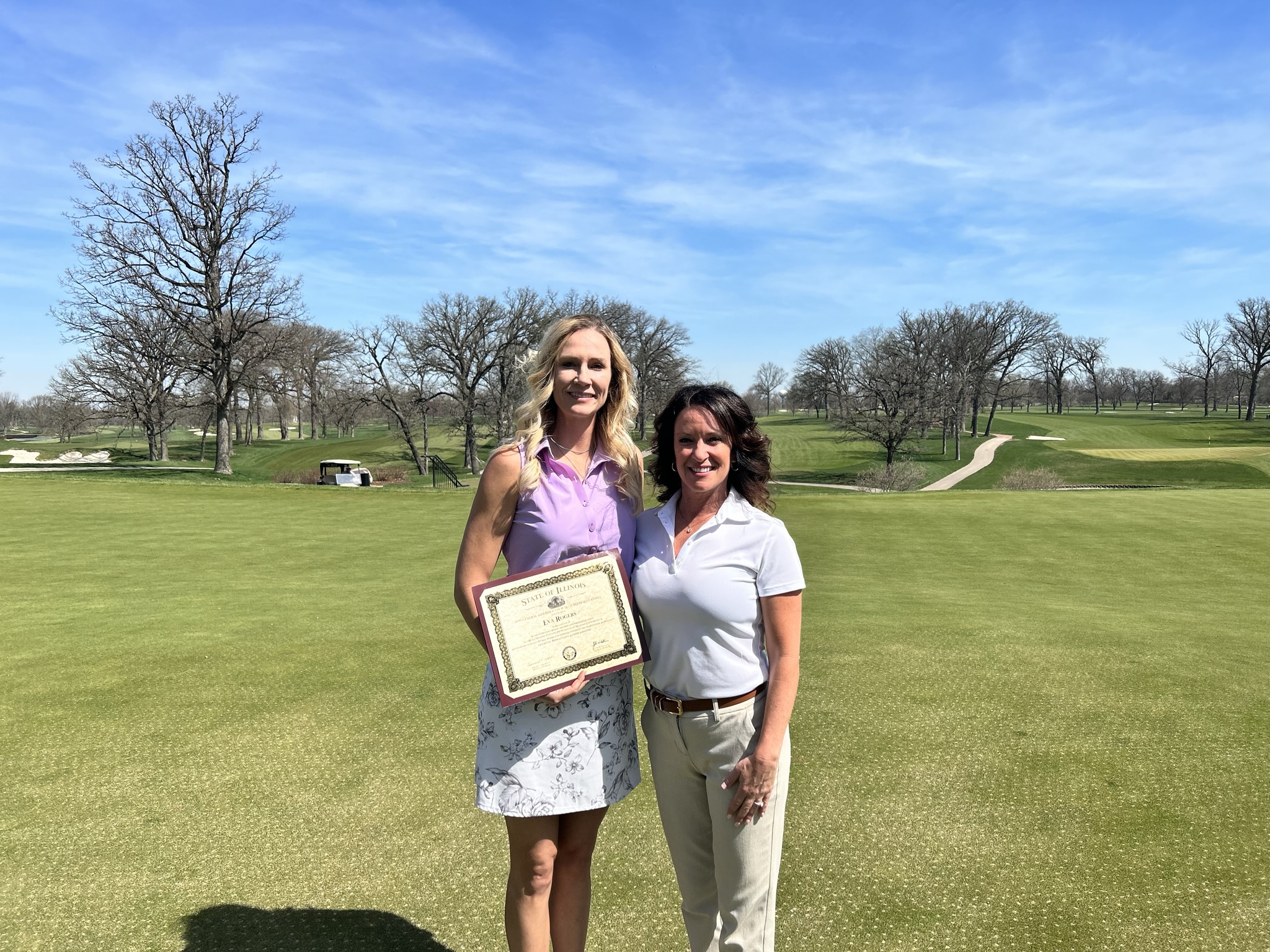 I finally got the chance to meet with Eva Rogers who I honored in commemoration of Women's History Month. Eva is a top golf instructor at Medinah Country Club.
One of her specialties is teaching the game of golf to some of the state's top junior golfers. In 2019 she was an honorable mention for Top 50 U.S Kids Golf Coach – later making that same list in 2022. She has also been named one of the Best Young Golf Coaches in America by Golf Digest magazine for 2021-2022 and 2023-2024. Way to go, Eva!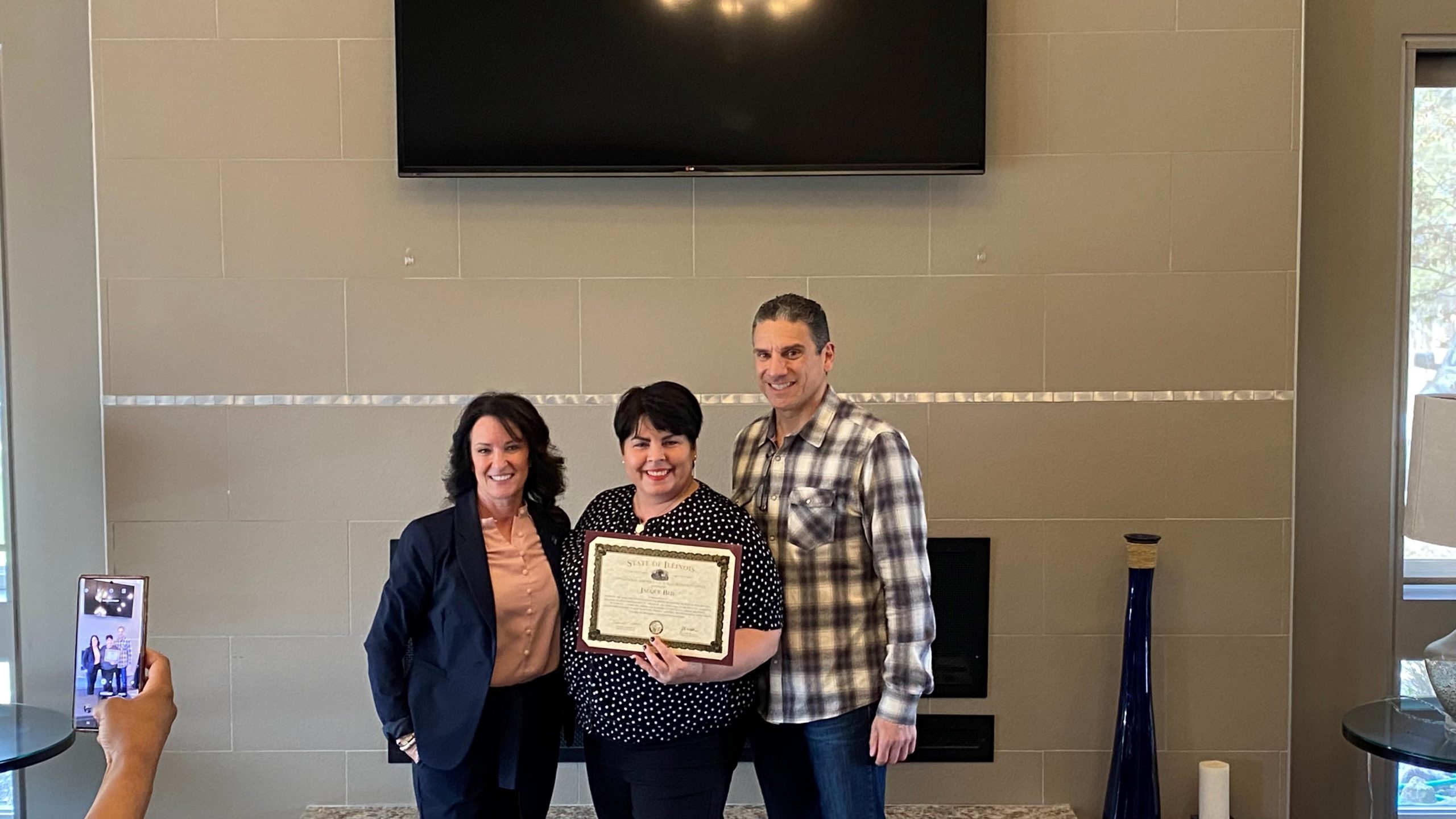 Jacque Beil was the April winner of my Constituent of the Month Award. First, she used her own funds to plant a community garden for her neighbors. In addition to the beautiful garden, she helps the low income seniors that reside in her building get around and attend events. As if those contributions weren't enough, she also partnered with the Bloomingdale Police Department to start a youth mentorship program that provides important life guidance to young people.
Jacque is a perfect example of someone more focused on what she gives to the world rather than what she gets from it.
---
Thursday May 18th – 10AM – 2PM
350 Irving Park Rd., Itasca IL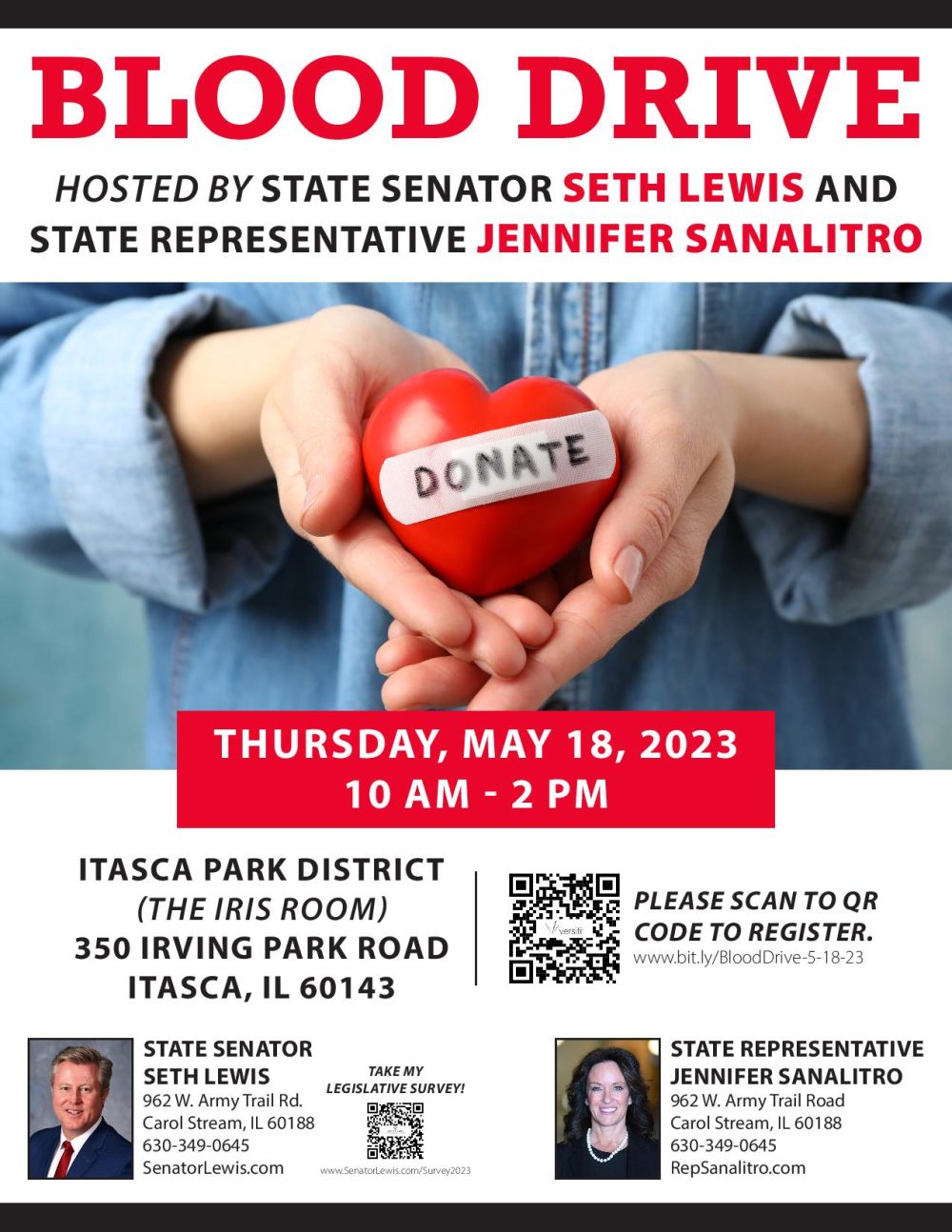 For more information, click here.
---
Saturday, June 17 – 10AM – 2PM
Addison Police Department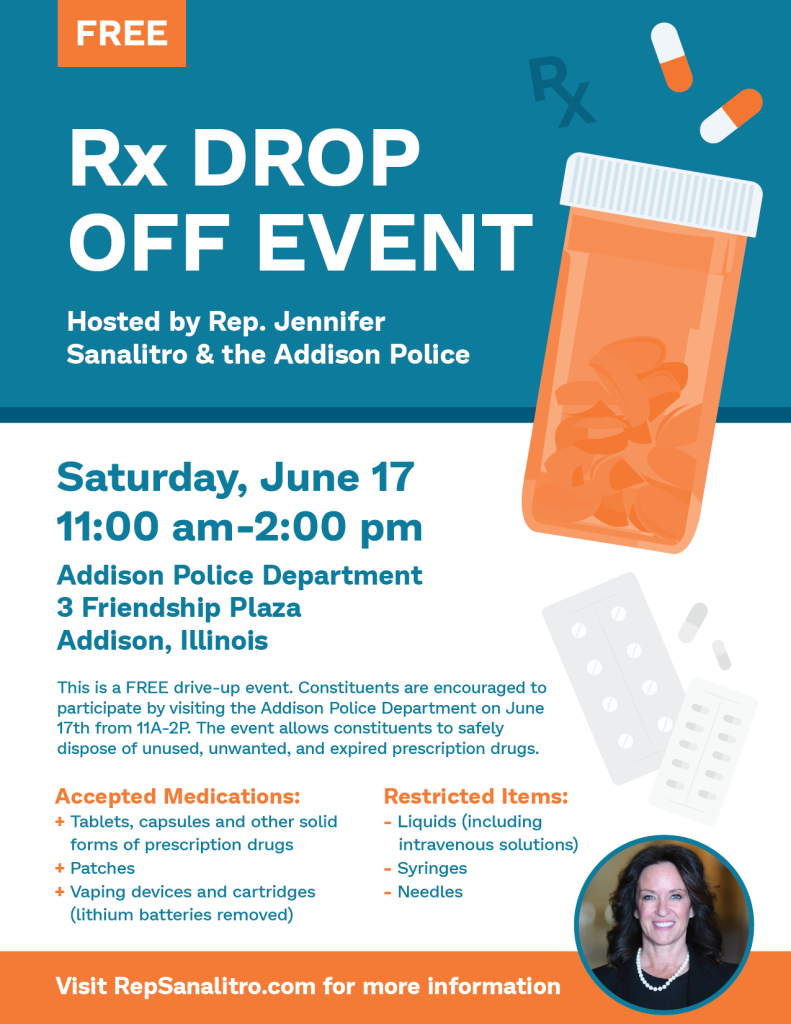 For more information, click here.
---
Thank you for reading this edition of the Sanalitro Journal. Please do not hesitate to reach out to my office if you need any assistance navigating any area of State Government.