Last week, the 103rd General Assembly adjourned for spring break recess. We will be back down in the Capitol again on April 18th to start the second half of our Spring Legislative Session. We are then scheduled to adjourn for the summer on May 19th.As a freshman State Representative, my weeks in Springfield have been filled with duties like: conversations with constituents, meetings with local officials, negotiations with stakeholders, research about which bills I should support, and learning about the problems Illinois needs solved. I will briefly share a few of my main takeaways from the first half of the 2023 Spring Legislative Session below.

Sanalitro Supported Initiatives
SCHOOL SUPPLY TAX HOLIDAY – I am proud to sponsor House Bill 3201 which would establish a permanent sales tax holiday on school supplies for the first 7 days of August of each calendar year, effective immediately.As a mother to two adult children, I understand the challenges families face when it comes to purchasing school supplies for their children, and I believe providing a sales tax holiday on these essential items is an important step in supporting Illinois families. This is a program that has been temporarily set up in previous years, but my bill makes it permanent, allowing parents of school-aged children to see a lasting impact on their household budgets. Read more…

REP SANALITRO's FIRST BILL – I celebrated the unanimous passage of my first bill through the House of Representatives. The legislation – HB2094 – aims to protect homeowners from deceptive mortgage marketing practices. The bill cracks down on bad actors who take advantage of unsuspecting homeowners, specifically those who are new to the home buying process and seniors who may be more vulnerable to deceptive marketing tactics.

Under the legislation, no person can send marketing materials to a consumer indicating that they are connected to the consumer's mortgage company, unless they are employed by the mortgage company directly or an affiliate. Any marketing materials from a mortgage company not connected to the consumer's mortgage company must comply with specific requirements laid out in the legislation. It is our responsibility to protect vulnerable consumers from deceptive marketing practices of all kinds. Specifically, this bill offers essential protections to prospective home buyers who may not be familiar with the home buying process and seniors who are more susceptible to deceptive marketing material of all kinds. Read more…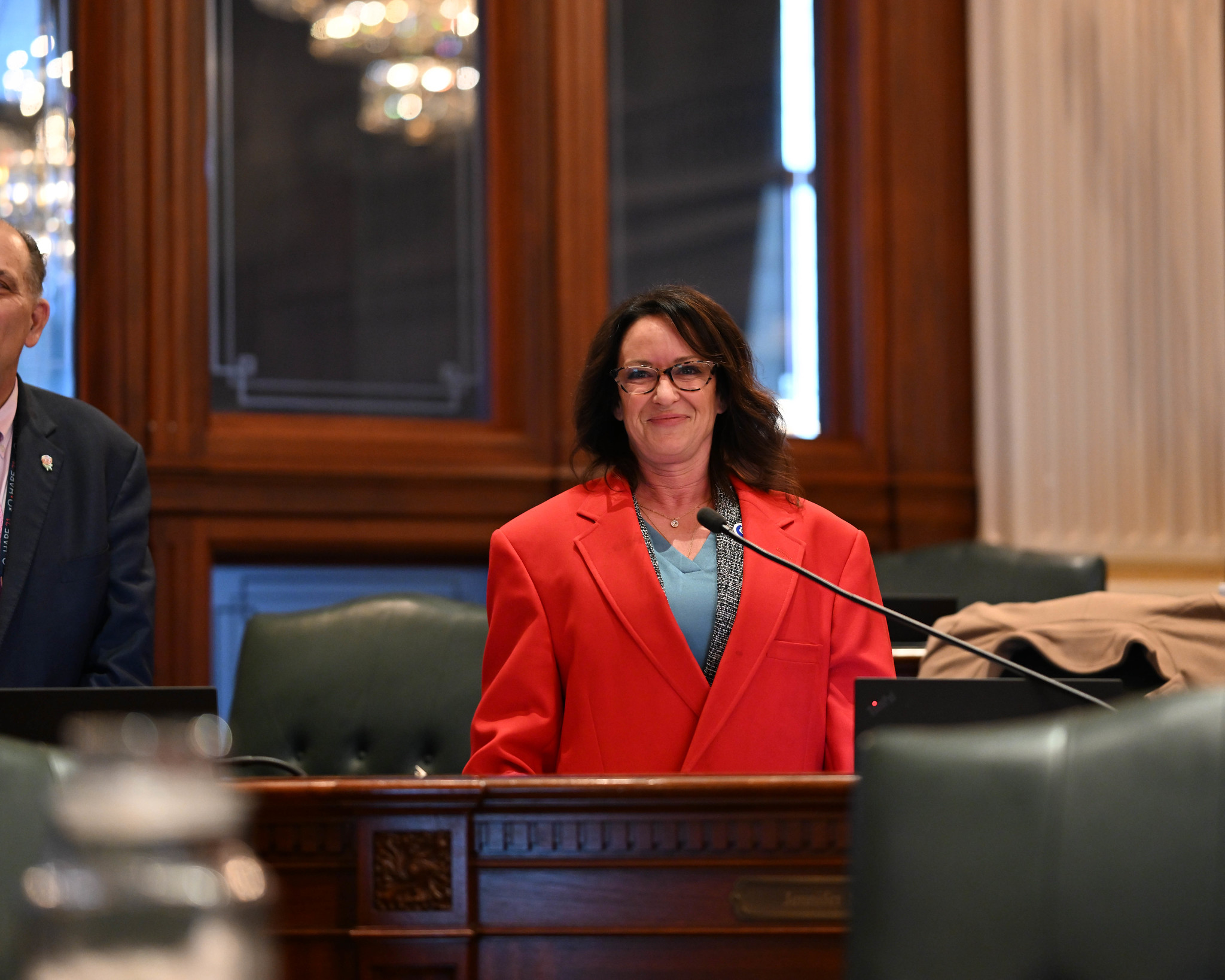 CRICKET – March also gave me the chance to champion a resolution aimed at making the game of Cricket an official IHSA sport. The resolution originally passed out of the Elementary & Secondary Education: School Curriculum & Policies Committee with a unanimous vote of 15-0. Then on March 29th, the resolution was adopted by the full House floor.The resolution outlines that cricket is a safe, popular and growing sport and that the game is not only growing in popularity internationally in Europe, Asia, and Latin America, but it is growing in popularity inside of our own country too. Texas, Florida, California, Georgia, and even Indiana are ahead of Illinois in their support for the game of cricket.Communities across Illinois have taken a rapidly growing interest in cricket. Local leagues and players are filling fields and open spaces inside of park districts all over the State. The IHSA adopting cricket as an official sport would capitalize on the growing popularity and give our young people a new outlet for healthy competition and physical activity. Read more…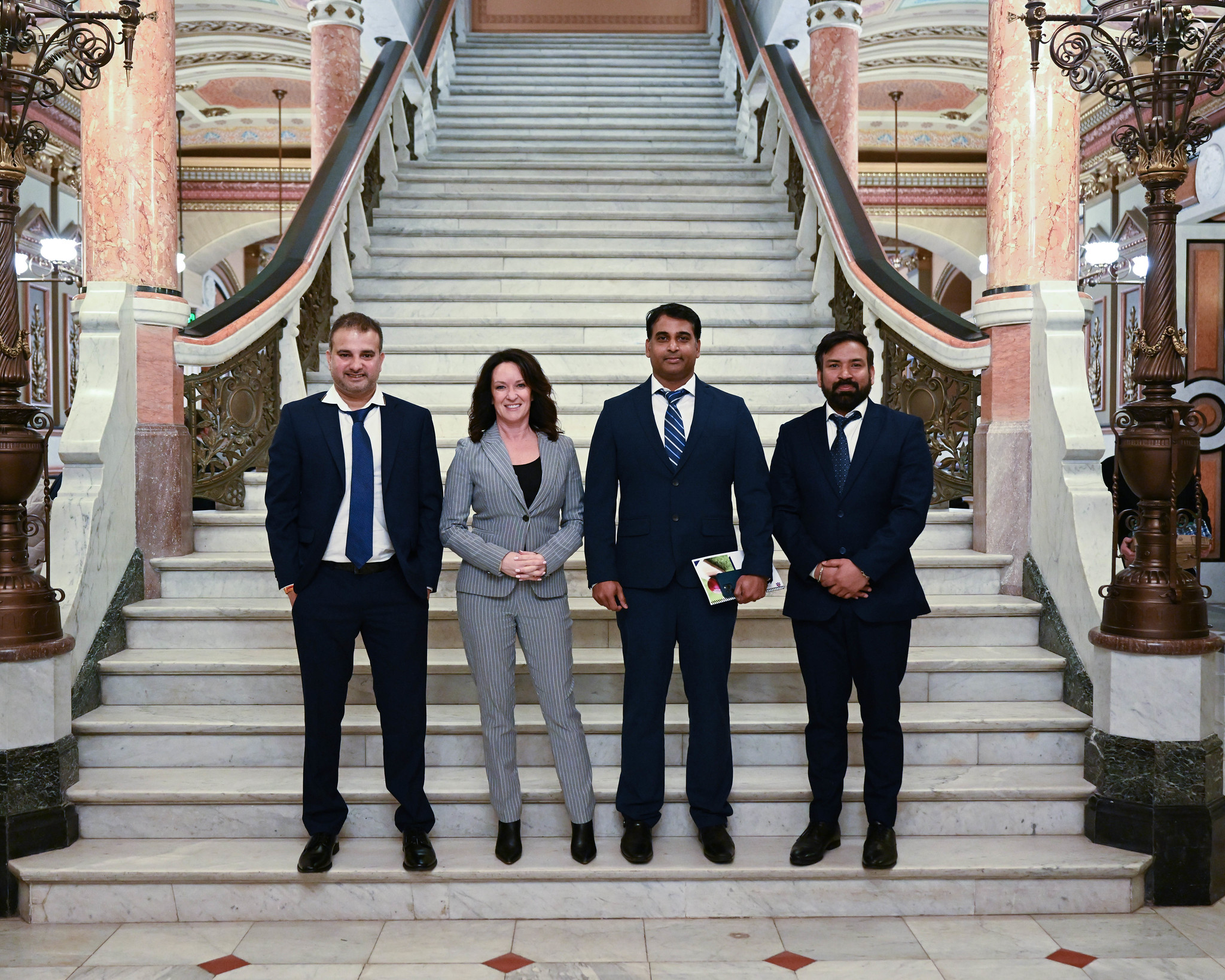 CANCER SCREENING BILL – I sponsored House Bill 3202's passage through the House floor. The bill is a crucial piece of legislation aimed at increasing access to at-home saliva tests that pre-screen for cancer and promote early cancer detection. The successful passage of this cancer pre-screening bill in the House is a significant step towards promoting early cancer detection and improving the health of our communities. Early cancer detection not only helps save lives, but it also helps to decrease costs as late stage cancer therapies are extremely expensive.

KC RAILWAY MERGER PRESS CONFERENCE – On February 27th, I was happy to stand in unity with this overwhelmingly bipartisan group of elected officials in opposition to the proposed changes in how the railroad operates throughout our region of the state and the 48th District. This merger will exaggerate the impacts that come from increased train traffic. Not only will there be increased vehicle traffic and decreases in home values, but an increased risk to public safety. More trains running through our communities will threaten emergency response times for police, fire, and paramedics. Read more…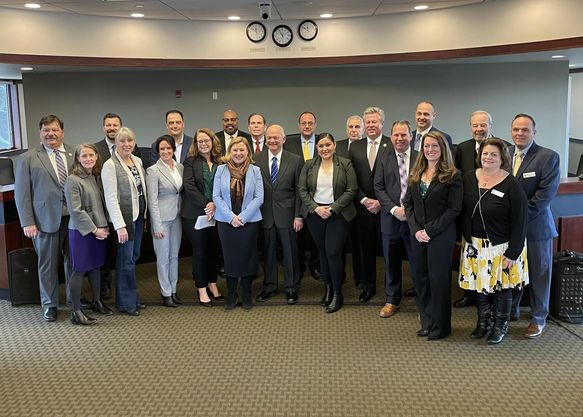 Constituent of the Month
I was excited to announce the first winner of our Constituent of the Month program. Elk Grove Village Police Officer Dominic DeAngelis was chosen for the award because of his life saving actions while on duty the night of January 6th, 2023. Upon arrival to the scene, he administered both CPR and Narcan and ultimately saved the life of an individual experiencing an overdose. Everyone at the department spoke so highly of Officer DeAngelis and wished there were more young people like him willing to serve as a police officers. Thank you, Officer DeAngelis for keeping the 48th District safe!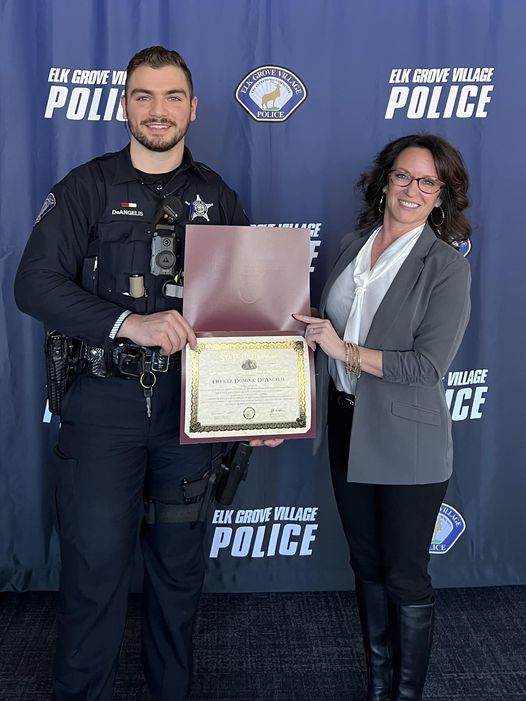 To make nominations for my Constituent of the Month Program, visit my website here.

DIAPER DRIVE –
View the flyer below for information on my 1st Annual Diaper Drive. We will be collecting baby items from April 14th through May 12th at select locations!



Other Upcoming Events –
Visit my website for a full list of events!
State Representative Jennifer Sanalitro is the State Representative for House District 48, which includes the communities of Addison, Bensenville, Bloomingdale, Carol Stream, Elk Grove, Hanover Park, Itasca, Medinah, Roselle, Schaumburg, and Wood Dale in suburban DuPage and Cook counties.