Legislative Updates
We are now 7 weeks into the 103rd General Assembly. I have been hard at work on my assigned committees and advocating for real change in Illinois. Some of my legislative proposals include efforts to increase animal welfare; protect consumers, prioritize real government transparency and ethics, and promote a pro-growth business environment. My office is always open for constituent led legislative initiatives. Please contact my office if you are facing a policy issue and my team and I will be happy to help find you answers.
Rep Sanalitro Committee Assignments for the 103rd General Assembly:
Adoption & Child Welfare;
Child Care Access & Early Childhood;
Housing;
Labor & Commerce;
Prescription Drug Affordability;
Small Business, Tech Innovation;
Minority & Women Inclusion Analysis;
Job Growth & Workforce Development
---
Railway Merger Press Conference
On February 27th, I was happy to stand in unity with this overwhelmingly bipartisan group of elected officials in opposition to the proposed changes in how the railroad operates throughout our region of the state and the 48th District. This merger will exaggerate the impacts that come from increased train traffic. Not only will there be increased vehicle traffic and decreases in home values, but an increased risk to public safety. More trains running through our communities will threaten emergency response times for police, fire, and paramedics.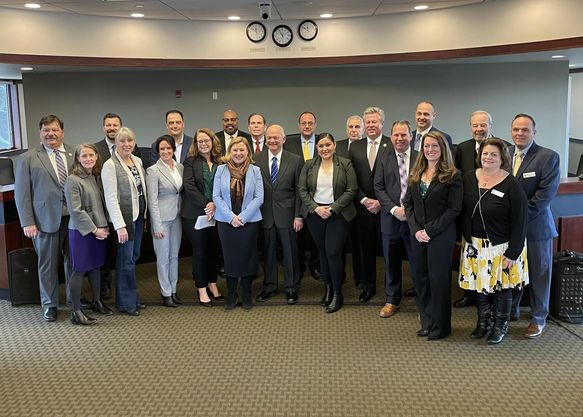 ---
Monthly Recap (IMSA, DuPage Children)
I met with many stakeholders this month while in both the 48th District and Springfield. One group that I was very happy to meet with were student Representatives from the Illinois Mathematics and Science Academy. These young students described their interest in the STEM subjects and how IMSA prioritizes them. They also gave me insights into the school's unique research projects that allow the high school students to study along with Ph.D candidates from prestigious universities like UIC.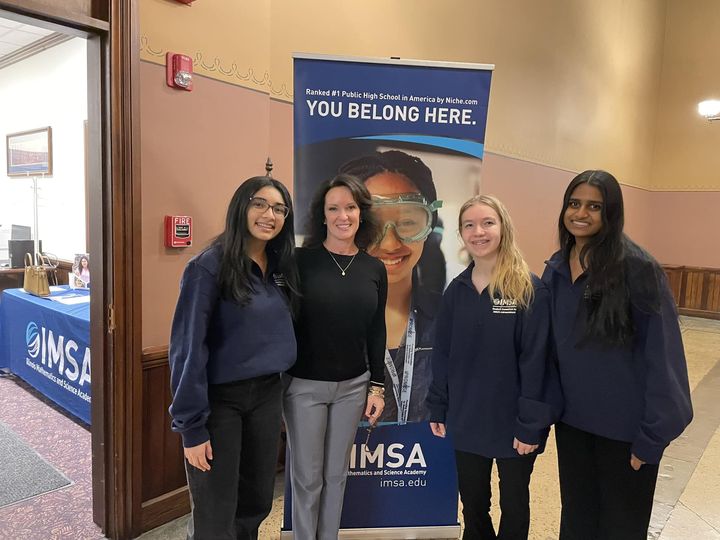 Also while in the Capital this month, I received a visit from the Mayor of Bloomingdale – Franco Coladipietro!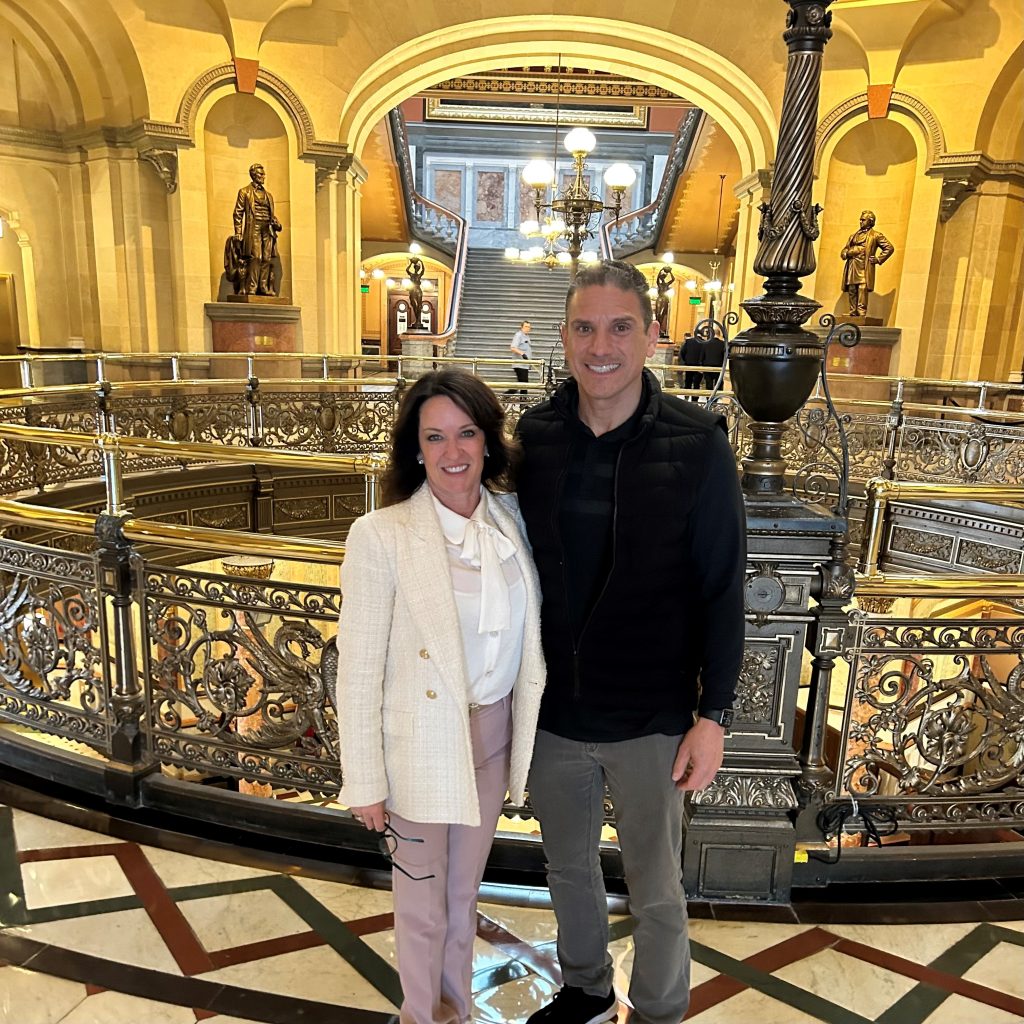 ---
Events
My office will be hosting many outreach events in the upcoming months. Please keep up with what my office is up to in the district at repsanalitro.com/events/
---
Contact Us!
If you are experiencing any troubles with Illinois government, have policy questions, or any other requests, please feel free to contact my district office at sanalitro@ilhousegop.org You can reach us by phone at (630) 349-0645.
---
Follow Rep. Sanalitro
Stay up to date with the latest from the Office of State Rep. Jennifer Sanalitro by following us on social media!   linktr.ee/repsanalitro
---
Thanks for reading!
Sincerely,